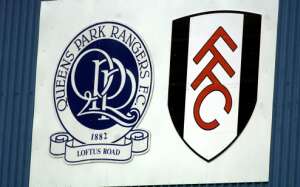 Ground sharing means cup tie is on a Sunday
Fulham have just confirmed to us that the game will be played on the Sunday with QPR's home game on the Saturday against Port Vale taking precedence.
They also said they expect the game to kick off at 2:00 p.m. although it could be 48 hours before this and ticket prices are confirmed.
It doesn't look as though there will need to be any switch for television, even the FA didn't bother with our tie when they looked at the reaction to the draw, they did choose all of the other seven.
Stan has said again that he would like to see the tie on the magic lantern but this never did look likely, particularly with Manchester United playing Arsenal and the possibility of a Liverpool v Leeds tie taking the first two slots.
There has been no indication as to whether there will be a reduction from their normal leaue prices which are currently £25 and £23 for adults with pensioners at £18 and £17 and juniors £12 and £11.
All information should be available and confirmed by Thursday at the latest.