I suppose we should start at Watford where the takeover by the Pozzo family. They are without doubt a fanatical football family. They don't just support Serie A club Udinese but own them. A few years ago they added Spanish club Granada to their portfolio and now they've moved into England and purchased Watford.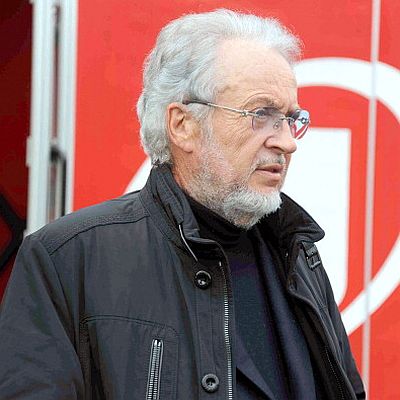 Giampaolo Pozzo - now owns the yellow brick road at Watford
What does it mean for Watford? I think it is fair to say they are now a feeder club for Udinese no matter which way they want to look at it, but is that a good thing or a bad thing?
If there was any doubt on this issue it was clear for all to see once the deal had been completed when the official Udinese site reported: "The Pozzo family announces that the dealing for the takeover of Watford Football Club has been completed successfully; the operation aims at widening Udinese horizon.
"The technical project is given to Gianluca Nani, an experienced international manager, and Scott Duxbury. The target is to repeat in Great Britain, thanks to the experience, the success of Udinese Calcio, that is the model and the beating heart of each project."
Nani and Duxbury are not new to English football. They were both involved in the running of West Ham United until Chas and Dave bought the East End club. At that time they had Gianfranco Zola as manager and I am sure that it is only a matter of hours before he lands at Vicarage Road to take charge of Watford. Where that leaves current boss Sean Dyche is anyone's guess.
Departing owner Laurence Bassini didn't go quietly. "Since day one I don't think people have given me a chance and I include both people within the club and media in that category," he said as he made use of the club's web site for the last time.
He outlined his successes at Watford which included a new PA system, the replacement of seats, the refurbishment of the Red Lion, and a new giant screen.
"I don't know why people want to spread rumours about me," he added: "It is very wrong and I think people have short memories.
It was the youth scheme at Watford which attracted the Pozzo family and the Watford model is now to be copied by Charlton Athletic who have taken the step to link up with a school.
From the forthcoming season the first 14 schoolboys attached to Charlton will combine their studies at Harris Academy. "It's much better if everything is integrated, and from a football development point of view, it means more time to develop youngsters and they can spend more time with a football," said welfare officer Joe Francis.
He added: "At present, they get about six hours of training per week, but this will rise to 12 to 24 hours. The new system will eventually aim to move all of the club's academy players under the age of 14 into the same school."
Meanwhile, back to the takeovers where both Leeds and Nottingham Forest are in periods of exclusivity as potential owners carry out due diligence. At Leeds it is believe they are from the middle East and at Forest the new potential owners have been confirmed as the Al-Hasawi family from Kuwait.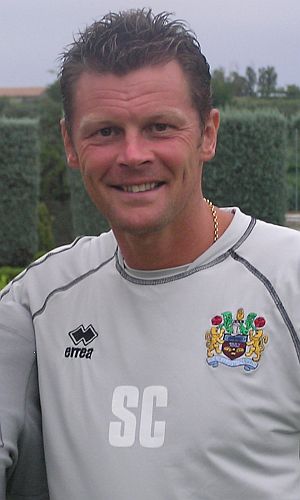 Is it time up at Nottingham Forest for Cotterill?
Seymour Pierce are handling the sale with a deal expected to be concluded within the next week, but there are problems already with former QPR chairman Gianni Paladini, apparently acting on their behalf, approaching other managers.
There has been considerable speculation that Neil Warnock could find his way to the City Ground whilst over the weekend Peterborough United have confirmed they will make a formal complaint to the Football League after Darren Ferguson was approached illegally by Paladini.
Posh chairman Darragh McAnthony has cut short a holiday in the Bahamas to deal with it as the message came from Kuwait denying it with a pledge that they are reluctant to see Steve Cotterill leave.
It looks as though there is going to be some fun there but maybe not quite so much as at Cardiff City Reds. Fans are still up in arms there at the change in colour and the bluebird having been replaced by the dragon but that is only the tip of the new red iceberg.
Some fans had a meeting with the club this week where it became fairly clear that chief exec Alan Whiteley knows very little and is nothing but a mouth piece for the owners.
He did outline that the club's problems point back to Sam Hammam who allowed debts to rise to £24 million. They still owe Hammam money. He's public enemy number one and to try and get him to play ball over the repayments they've offered him the club presidency.
It's going to be a long drawn out business in the Welsh capital but I have to admit to being relieved that I'm not a supporter of that particular club right now. I suspect they've lost the blue fight. Their bluebirds were last seen heading south east and flying over the white cliffs. I suspect there could be dark days ahead.
On the field they have something of a crisis to start the season once news came through that their opening fixture would be televised on the Friday. Two days before the big kick off they will have up to ten players away on international duty and manager Malky Mackay has serious concerns regards preparing his team for the first game.
Our weekly look at the Championship has to take a peek into the goings on at Ewood and they shocked everyone last week by making a signing, not only a signing but convincing Fulham's Danny Murphy that his future for the next two years was with them.
Murphy duly signed and lauded Agent Kean once the ink was dry on his signature. He gave the usual reasons for wanting to come to a new club. Clarets Mad understands he'll be earning around £30,000 per week over the next two seasons. At that sort of money it hardly matters who or what the manager is.
They are close to a second signing with Leon Best apparently having a medical but we can't miss reporting the arrival of former Preston chairman Derek Shaw as the new managing director. Mrs Desai seems to think this appointment, aligned to a quick promotion for Paul Agnew, will be one to help re-engage with the fans. The woman must be deluded, but still, I like her.
Bolton have made their first signing too with the capture of Keith Andrews from West Brom. "He is highly experienced both in domestic and international football, and he will bring strength, competition and a goalscoring threat to our midfield," said Owen Coyle.
So good is he according to Coyle that I had real concerns they'd got a world star. Then I wakened up and recalled it was Coyle who had said it, and without a single mention of a high street bank.
One midfielder in then at Horwich, and one out with a real swipe at the medical staff. Sean Davis has hardly played because of knee problems. On leaving he said: "I don't live with regrets and I don't regret my time at Bolton. I'm just not that sort of person."
He then added: "The one thing I would have changed is that I would have done my rehab elsewhere. I don't think the medical team were experienced enough with my injury to have helped me get through it and back to a good condition."
Bristol City have made a big signing. They've recruited Lindley Venus Catering who will run all their catering facilities for the next three years at Ashton Gate. The new boys at Ashton Gate have pledged to raise the bar in terms of quality and customer service. I bet they'll have raised the bar in price too, supporters of other clubs where they have operated have suggested prices have gone through the roof.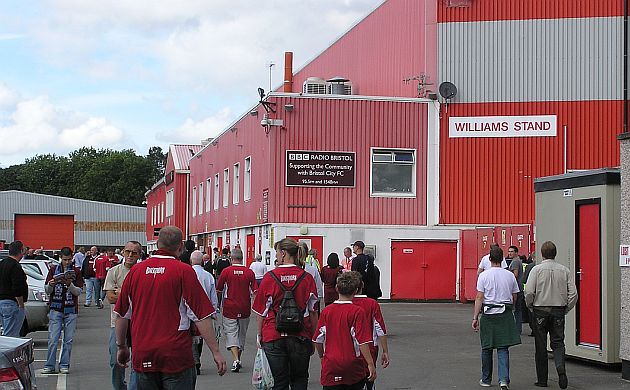 Bar to be raised at Ashton Gate
A couple of clubs have brought in new recruits, but on the coaching side. Steve Bruce has welcomed two new coaches to Hull in Keith Bertschin and Stephen Clemence from his old club Sunderland whilst Steve Agnew has left Middlesbrough to become assistant manager.
Down at Molineux they can finally welcome new manager Ståle Solbakken. He officially started yesterday and has appointed Johan Lange to work alongside him and Terry Connor. Lange was previously with FC Copenhagen.
There haven't been too many new signings, and no big deals unless you consider Barnsley's capture of Mido to be a big signing.
I've already revealed the signings of Danny Murphy and Keith Andrews and elsewhere Tomasz Kuszczak and Bruno Saltor have signed for Brighton, Neil Warnock has taken both Adam Drury and Paul Green to Leeds whilst Anthony Gardner and Chris Maguire have both signed for Sheffield Wednesday.
Probably the move that caused the most pricking up of ears on the message board was that of Oliver Norwood to Huddersfield Town. There had been some speculation that he would join us, it was reported that Eddie Howe had made an enquiry, but the Burnley born midfielder opted for Huddersfield ahead of Barnsley after making the decision to leave Manchester United.
By the time of the next report, Burnley will be back in training. There could be more signings, there again there might not. Time will tell.