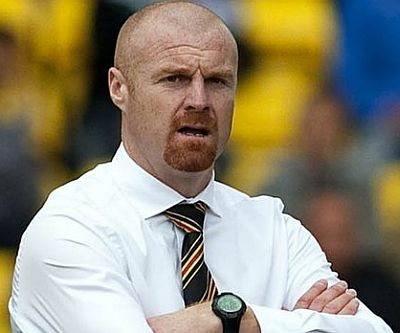 Sean Dyche, replaced by Gianfranco Zola at the Udinese franchise
I make no apologies for starting this week with the goings on at the Udinese Franchise/Feeder Club in Hertfordshire, the club formerly known as Watford. Even before the Pozzo family had concluded the deal to take over the club there were strong suggestions that manager Sean Dyche would be out of the door to be replaced by Gianfranco Zola.
That's happened, but the way it's happened is appalling. The whole world knew last Monday that Dyche had been sacked but the feeder club (who are still calling themselves Watford) didn't announce anything until Friday evening before confirming the appointment of Zola on Saturday.
It left poor Dyche, who had done such a good job last season, in a terrible position for four days. He didn't deserve; he deserved much better. Strangely, a year ago, I thought they'd made a poor appointment in Dyche and tipped them to go down. He exceeded expectation but the man has acted with great dignity this week.
Mike Calvin of the Independent on Sunday, a Watford fan himself has warned their fans. "Enjoy the ride, folks," he wrote. "I prefer to remember better times; with loftier ideals, and better people."
Is the same happening at Nottingham Forest? Is Steve Cotterill about to suffer in the same way as Dyche? I can think of a few members of our message board who would delight in that but, for now, the former Burnley boss is still in charge although his future looks less and less secure by the day as their takeover draws closer.
Forest fans must be getting increasingly concerned as time moves on. They can't sign anyone and even worse than that are unable to offer new deals to players out of contract. They'd already lost players and today saw Luke Chambers opt for a move to Ipswich.
Chambers is not the only new face at Ipswich. They've also added Steve Williams to their coaching staff. This is Steve Williams OBE who won Olympic Gold in 2004 and 2008 as a member of our coxless fours.
I was intrigued with this appointment initially but given the weather we've had this summer I'd say anyone who has experience of working in water will be an asset. Williams will be the Tractor Boys' new fitness consultant.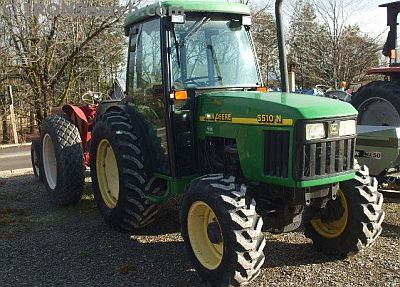 It stinks in Norfolk
Just up the road from Ipswich and into Norfolk things have not been too sweet smelling at Carrow Road, home of Norwich City. Now, I've suffered some delicate smells on my way there a few times but usually it comes from the tractors you're stuck behind on the A47.
Not this time; the bad smell, according to Barnsley boss Keith hill, has emanated from the transfer of his midfielder Jacob Butterfield. Barnsley's youngest ever captain was out of contract and exercised his right to sign for another club.
The whole thing has really upset Hill because of what Norwich have offered. Butterfield is only 22 and so Barnsley are entitled to compensation. Hill described their offer as an absolute joke. The fee will now be decided by a tribunal.
"The initial offer received by the football club is an absolute joke. It is scandalous and disrespectful," he said. "Jacob has been at the football club for a number of years. Last year, he was made team captain, he was selected for the England Under-21s, he was selected for the provisional Olympic GB team and, for me, it just stinks."
Barnsley were hoping to keep Butterfield, but that's not the situation at Middlesbrough with Scott McDonald and Stephen McManus. 'Boro need to reduce their wage bill. It's been successful in that they've been able to move all of Justin Hoyte, Matthew Bates, Barry Robson and Danny Coyne from the payroll.
Unfortunately, these two remain although manager Tony Mowbray has confirmed, when they reported back for training, that they'll be considered for selection if still there.
McManus spent time at Bristol City last season but has warned Middlesbrough that he will not be forced out of the club and has insisted that he'll only move if the deal is the right one.
Mowbray signed Jonathan Woodgate last week and is still keen to get former Claret Andre Amougou on board, but it all has to be within the new financial structure; that's what has held up any signing of Amougou.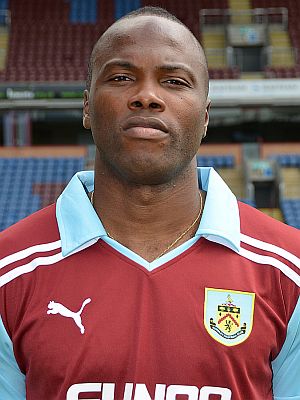 Andre Amougou is still a target for Middlesbrough
Last week there were backroom changes at Hull; this week it's Peterborough and Sheffield Wednesday.
Posh lost coach Mark Robson who has become manager of Barnet and I was surprised to see that a Mr G Strachan was stepping up. A further look and all became clear; Gordon's son Gavin, who was working with the youth team, has now become the first team coach.
Dave Jones has lost his main man, assistant manager Terry Burton who worked with him at Cardiff. He's left for reserve team football and is the new reserve team coach at Arsenal.
Two of the clubs relegated from the Premier League last season are certainly targeting an immediate return.
Discussing the situation regarding Junior Hoilett, Blackburn boss Steve Kean admitted that they were resigned to losing him but confirmed they were already preparing their Premier League return without him.
"We think we can have, if not THE best squad, one of the best squads in the league," said the man who expertly steered the Ewood Park club into the Championship.
Over at Bolton, they are able to take a player from Chelsea on loan as part of the deal that saw Gary Cahill join the London club in January.
Manager Owen Coyle is considering the possibility of taking Oriol Romeu. However, he is considering waiting a year before making a move for a Chelsea player when he expects Bolton to be back in the Premier League.
There's one good piece of news for Bolton fans; they won't have to contend with the police in Perth this year with their club not taking in a pre-season game against St. Johnstone. This year, instead, Bolton will travel to play Ayr United, Hamilton Academical and Falkirk.
Finally, there have been a few transfers gone through in the last week, with the Clarets capture of Jason Shackell one of the big deals.
One player we won't be signing is Adam Clayton. He's moved from Leeds to Huddersfield after finding himself not wanted by Neil Warnock and another player linked with Burnley not too long ago was also on the move.
That's Wayne Bridge who has signed for Brighton on a season long loan from Manchester City. Reports suggest City will continue to pay the bulk of his £90,000 per week wages.
£90,000 per week? I just recalled his performance in the 3-3 draw against City in our Premier League season. The world's gone mad.