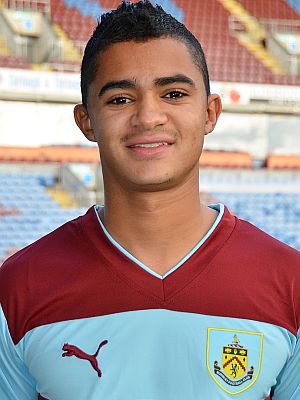 Stewart, who played against us for Blackburn in 2012/13, spent the first half of last season on loan at Charlton before moving on to Leeds in January. That was a loan deal until the end of the season with a three year contract to follow.
However, his first few months at Elland Road have not been successful and, with manager Brian McDermott now gone and the club having new owners, they have been looking to try and cancel the three year deal on offer.
Whether they were able to or not is no longer relevant with Ipswich having taken him on a three year contract.
Stewart spent the first half of the 2012/13 season with Burnley. He went straight into the side for the home game against Brighton on 1st September but it was one of only two starts he made for the club, whilst adding seven more appearances as a substitute.
His last appearance was as a substitute for Brian Stock in the 4-0 defeat against Cardiff with Terry Pashley in charge for the last time before handing over to new manager Sean Dyche.
On his return to Hull in January 2012 he was blasted by manager Steve Bruce for his poor level of fitness, and has spent much of his time since out on loan in the Championship.