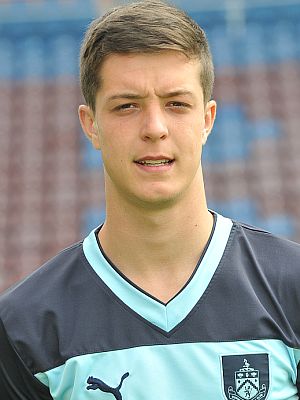 Adam Evans gets Republic of Ireland call
Gallagher played in all three games in October in the UEFA Under-19 qualifiers in Luxembourg that saw the Republic qualify for the Elite Round of the competition.
Those fixtures haven't, as yet, been confirmed but they will play the games in June.
As part of the build up to that, they have arranged two friendlies with midfielder Gallagher having been joined by club team mate Adam Evans in the squad.
They will join a squad of twenty players of which all but three are with English clubs with two from Scotland and one home based from St. Patrick's Athletic.
The first of the two games will be played at Flancare Park, Longford on Tuesday 5th February against Czech Republic.
And two days later they will face the same opposition at Athlone Town Stadium.
Coach Paul Doolin said: "The Czech games are about building on what we've done so far. Played four and not lost any.
"We want to get the continuity going again. It's a decent batch of players. We'll be looking for good performances from individual player and build on what we did in Luxembourg.
Both games will kick off at 7:30 p.m.