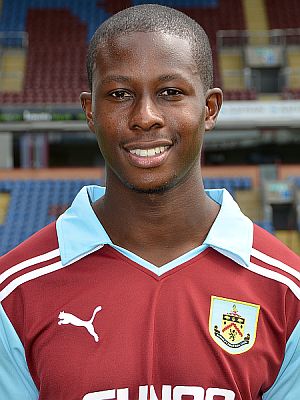 Marvin Bartley is due for a scan today
The need for new recruits has been heightened by Marvin Bartley's injury, now revealed as a stress fracture although he is hoping the protective boot can come off after a scan today.
Howe told the Burnley Express: "He has another san today, so I think that comes off, and hopefully it's healed up and we're ready to push him on. He's had a stress fracture which hadn't entirely healed over the summer, so with the rest and the boot, hopefully that's solved the problem."
I don't think it is a secret that Doncaster's Brian Stock is the number one midfield target for Howe. He was always going to be linked with us because of the Bournemouth connection, at times without any foundation, but now it has become certain that he's the midfield player we've targeted following Doncaster's relegation to League One.
Any move for him has been held up over his wages which must be higher at Doncaster than we might have imagined, but the manager remains patient. "Midfield is the area we now look to improve. We don't need drastic work, just tweaks, we have a good core, the other units are finished, it's just a case of adding in midfield."
He's in no hurry though, he'll bide his time to get the right man. "We are flexible on that, it's about the right player," he added.
I suspect our summer business will be complete with one or two new signings in the midfield and wide areas. Whether that's before the Bolton game remains to be seen.