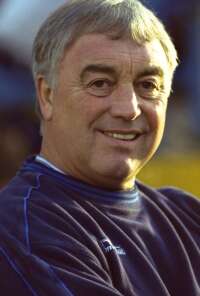 Another three wins Stan and we are almost there
Last season we failed by just one place and two points to make the end of season lottery. I have seen elsewhere recently that we ended last season with 70 points. Today I have seen suggestions that a win tomorrow against Bradford City will equal last season's total. This is not the case, our final total last season was 72 and that was two behind sixth place West Brom with 74.
But how many points will we need, what does that bottom play off place usually get? We have taken a look back at the First Division since it became a 24 team league for the 1988/89 season and the answer is that it varies. On one occasion, in 1990/91 season, only 70 points were required to get into sixth place and that was in a season when the seventh placed club actually won a place in the play offs with 69 points.
At the top end the most points that have ever been collected by a team finishing in sixth place has been 76 but on every occasion they have been at least two points clear of seventh. That means that 75 points is the most that have ever been needed and so based on that the Clarets will need eight more points.
I for one though don't think eight more points will be enough and I think this season is going to break the record for the number of points required to get that sixth place. Having said that it is probable that once the target reaches 76 then only Birmingham City are likely to be able to force their way in to that group to challenge West Brom, Millwall, Coventry and ourselves.
The next best placed club are Preston but they can now only reach 80 points if they win their remaining seven games. One defeat and one draw from those seven games would virtually rule them out despite the rather strange maths from Kelham O'Hanlon on Sunday evening.
So with fingers crossed and every superstition to be observed carefully for the rest of the season I do believe that, assuming Manchester City and Wolves do take the top two places, the play off places are between five clubs.
The table below shows the 6th placed club in the First Division since 1988/89 with the number of points gained and the lead over 7th place.
| | | | |
| --- | --- | --- | --- |
| Season | Sixth Place | Points | Lead over 7th |
| 1988/89 | Swindon Town | 76 | 2 |
| 1989/90 | Sunderland | 74 | 2 |
| 1990/91 | Middlesbrough * | 70 | 1 |
| 1991/92 | Blackburn Rovers | 74 | 3 |
| 1992/93 | Leicester City | 76 | 6 |
| 1993/94 | Derby County | 71 | 3 |
| 1994/95 | Barnsley ** | 72 | 2 |
| 1995/96 | Charlton Athletic | 71 | 2 |
| 1996/97 | Crystal Palace | 71 | 3 |
| 1997/98 | Sheffield United | 74 | goal difference |
| 1998/99 | Bolton Wanderers | 76 | 3 |
| 1999/2000 | Bolton Wanderers | 76 | 2 |
| 2000/01 | West Bromwich Albion | 74 | 2 |
* - 7th place also included in play offs
** - 5th place was bottom play off position with 76 points