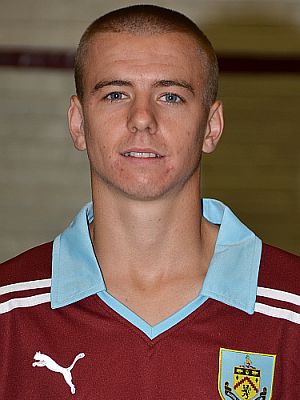 Steven is in the second year of his scholarship and played yesterday in the 3-2 win over Preston in the Youth Alliance League, but the club have confirmed the news of his deal.
Manage Eddie Howe said: "We have high hopes for him. We've fast tracked him because sometimes you identify players. It's quite easy to see that Stevie has a lot of talent. He has great attributes and we want him involved in the first team, as we do with all the development players.
"It's obviously difficult involving everybody at times, but he is one that we think can go a long way in the game. He was an impressive performer in pre-season for us and has been involved in the first team set-up for a while, so this is a reward for all his hard work and dedication."
Hewitt came through the centre of excellence at Turf Moor having previously been with local rivals and then Stockport County. He had an impressive first season in 2010/11 at youth level and his performances at the end of last season helped him in getting into the first team squad in pre-season.
He's made the bench in the Carling Cup this season and Howe added: ""You are always looking for someone to put their hand up and say they are good enough to be involved. There are some good players within the youth team at the moment and we are keen to push them and develop them.
"Stevie is one of a number of such players and he just needs to keep his head down and continue to work as hard as he can. If he does that and shows the right attitude, with the ability he's got, he could have a very good career."