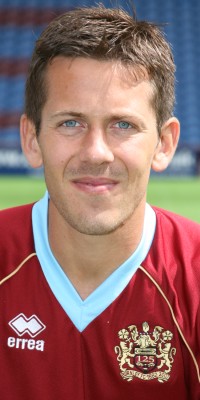 The club that goes from one disaster to another, but continues to hang on against all the odds, were beaten 3-0 at Plymouth on Tuesday in the COCUP when they basically were forced to field a youth team.
However, with the Football League bending over backwards to help them, they were able to sign ten players on one month contracts. Harley was one of the ten and that came as no surprise. He's been training with them during the pre-season and played in most of their pre-season games, even going on the trip to Spain.
He's expected to make his debut for them tomorrow against Bournemouth in a side captained by Brian Howard (formally of Barnsley and Reading). He was another to sign on the dotted line yesterday as was Lee Williamson, a player we were linked with for half of the summer.
Williamson, from Sheffield United, is the only one of the signings who hasn't featured during pre-season. The others seven are Luke Rodgers, Izale McLeod, Kieran Djilali, Mustapha Dumbuya, Jack Compton, Liam Walker and goalkeeper Simon Eastwood.
Eastwood must be pinching himself that he'll be playing League One football, this after making the move from FC Halifax to Bradford Park Avenue during the close season.
For Harley, his move to Fratton Park comes eleven years after Graham Rix tried to sign him from Chelsea. He opted, instead, to move to Fulham and then Sheffield United before signing for Burnley in August 2005, spending three seasons at Turf Moor.