Andre Gray, Burnley's leading scorer in the Championship last season has already notched an impressive eight goals in pre-season.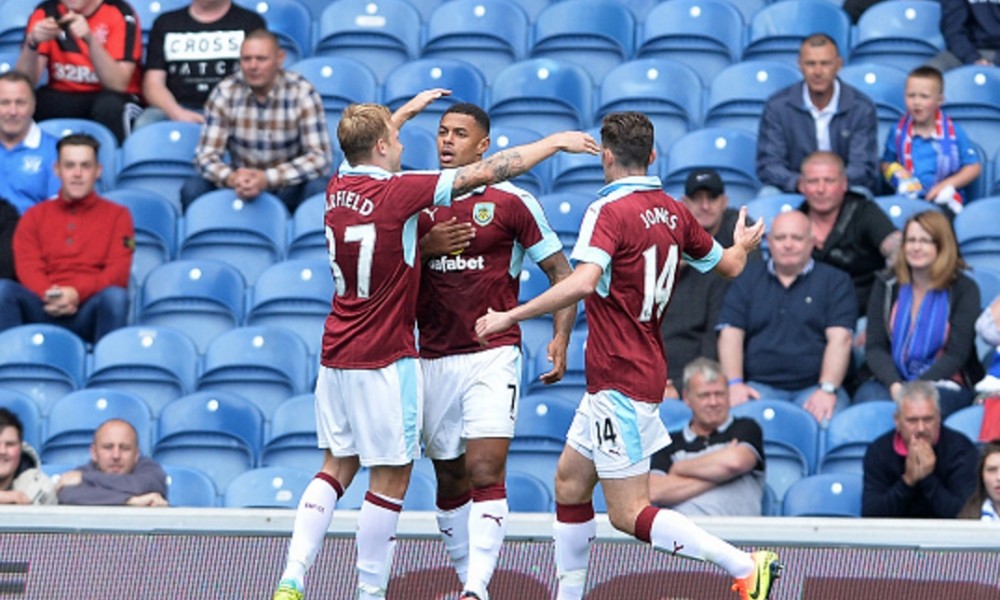 Photo source: PA.
A Saturday hat trick at the Ibrox Stadium in a resounding 3-1 Burnley victory, means Burnley gaffer Sean Dyche has high hopes for Gray as he prepares to step up to England's top division for the first time.
Gray is already in the headlines following his 25-goal Championship tally in Burnley's promotion winning campaign last season.
It was Dyche who brought Gray to Turf Moor last August in a big money transfer from Brentford. A fee reported to be close to £9 million pounds was paid to capture the pacey hitman from the Bees.
Dyche claims, "It's a new challenge for Andre. He's definitely up for the challenge. He's enjoying his football, as he did last season, and it's exciting for him when you look at the journey he's been on.
"His biggest weapon is that he doesn't over-think things. If he misses a chance, he's not bothered, he will take the next one."
Can Andre Gray become the next Jamie Vardy? Having watched a lot of him last season and seeing his goal tally already this season, I would not bet against it! (TEC)