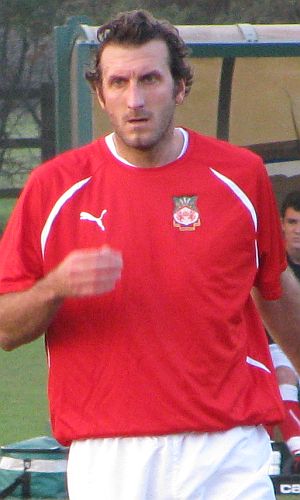 Glen and Heybridge manager Jody Brown are good friends who said at the time: "This signing has been on the cards for some time. He is a top pro and proved that last year in his first season in part time football. I saw him play three or four times last season and he was outstanding.
"Everyone will pick things up from Glen and his experience of big games and promotions will help me develop also. On and off the field we have a huge asset in Glen. The fans will absolutely love him and our young midfielders and wide players will learn so much from him."
That seemed to be that, but four weeks later Brown opted to move on to take over as manager of Grays Athletic when player-manager Ryan Kirby decided to step down and leave the club due to family and work commitments.
Brown has since been putting his squad together for the coming season and on Saturday he signed Glen for the second time this summer.
Last season he helped Wealdstone win the Ryan Premier League but was all set to drop down a division with Heybridge Swifts. Now he'll be playing in the same league as last season but this time with Grays Athletic, a club who had Michael Kightly in their team until his move to Wolves in 2007.