George Knight dies at 90
By Tony Scholes
Updated Thursday, 1st September 2011
Views: 968
Last week Gordon Haigh, Burnley's second oldest living Claret, passed away at the age of 90, and today comes further sad news with the passing of the oldest, George Knight, also at the age of 90.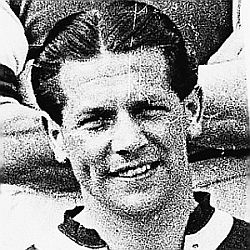 George celebrated his 90th birthday in May of this year and was at Turf Moor as recently as the home game against Swansea in April.
Having made his debut in February 1939 he was the only Burnley player from the pre-war era still alive. He played only nine games for Burnley before a knee injury brought his playing career to an end but for years he worked as a scout for the club before moving on to become a scout at Manchester United in the 1980s.
This is further sad news following the loss of Gordon Haigh and our thoughts are with George's family and friends at this very sad time.
Interact with us