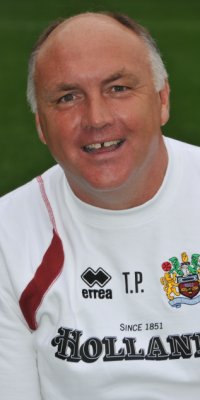 Terry Pashle's youth team start with eight home games
My visit there last week for the youth team gave me my first glimpse of the new 3G pitch which has replaced the old all weather pitch between the changing rooms and the first team training pitch.
That's the sum of the work being carried out this summer, but work starts in October on further changes.
An indoor training area will be constructed just behind the changing room building, currently the goalkeeper coaching area, and to add to that the dressing room building itself will be upgraded with further facilities meaning the first team squad will once again be able to report directly to Gawthorpe on training days.
Also the pitches will be redeveloped during this period, all of which will make massive improvements to our training ground.
Because of this, the number of youth games being played there will be at a minimum. That has led to the club requesting a break in home games during the winter months.
They have been successful and the youth team will now start the season with eight home games, before going through a period of over four months with only one further game at home.
Click
HERE
to see this season's youth team fixtures.