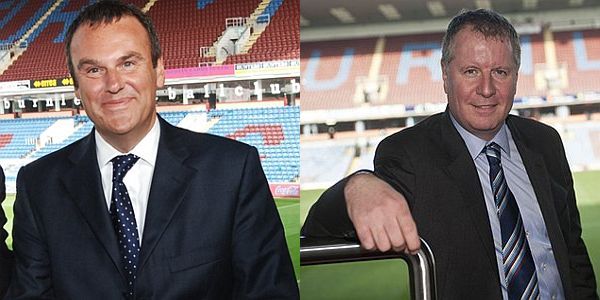 Kilby will remain on an otherwise unchanged board with the two London based directors now emulating the situation currently at West Ham where Sullivan and Gold hold the positions of joint chairman.
Garlick is the longest serving of the two. He joined the board in October 2006 and he was delighted to accept and said: "On this occasion I believe that one plus one equals three. There is greater synergy through two people combining their resources in terms of brainpower, knowledge and financial support.
"We aim to make the club stronger and give us a better chance of success in the future. Ultimately we want to win trophies and drive the club forward. We also want to carry on the spirit of openness with the supporters that was embraced by Barry Kilby and keep the lines of communication open."
John Banaszkiewicz added: "I am honoured to have been elected as co-chairman of Burnley Football Club. I am committed to working with Mike to continue the progress the board has made and bring success to the club in future.
"We are one of the league's oldest clubs and I believe together we can strike a balance between supporting our local community and building Burnley FC as a global brand."
The rare event of appointing a new chairman is over and given Burnley's record then it is likely to be some time before there is such an event again.
Clarets Mad would like to congratulate and send best wishes to both Mike and John.