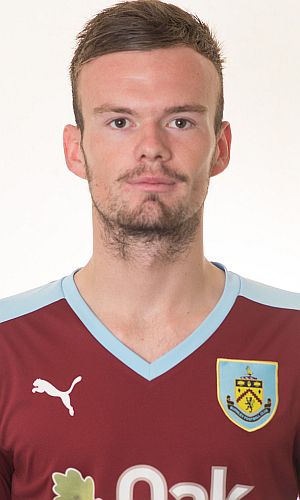 A first loan for Cameron Dummigan
Northern Ireland duo Danny Lafferty and Cameron Dummigan have both joined the Latics for a month; Lafferty has gone on an emergency loan while Dummigan has joined them on a youth loan.
Lafferty hasn't featured for the Clarets since January when he played in the FA Cup tie against Spurs at home. He did, however, spend two months at Rotherham on an emergency loan, making 11 appearances for them between March and April last season.
It will be a big opportunity for him to get some game time but for Dummigan it is a first loan for the 19-year-old who is still to taste first team action although he has been on the bench for the Clarets for games in each of the last two seasons.
Lafferty is just on his way back from a collar bone injury and didn't feature on Monday but Dunn couldn't fail to be impressed with Dummigan who, despite being out of position on the left, turned in an outstanding performance.
Ironically they could find ex-Clarets in their way in trying to get some first team action at Boundary Park. Joseph Mills has played six of their league games to date this season at left back and they recently signed Richard Eckersley to add more competition at right back although he is still to make a debut.
Both full international Lafferty and under-21 international Dummigan are included in Oldham's squad tomorrow for their tough fixture at league leaders Gillingham.