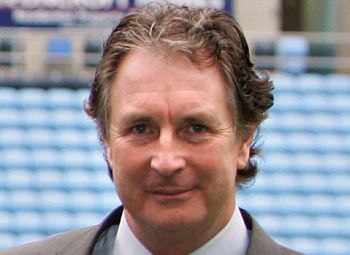 Fletcher, who relinquished his last role at Burnley before the end of 2011, and left the club at the end of the 2011/12 season has been involved with the University & College of Football Business (UCFB), based at Turf Moor, since its inception and has now taken the role of the university's managing director.
It's also been confirmed today that he's been recruited to oversee the development of the Glyndŵr University Racecourse Stadium.
Wrexham's stadium was bought by the university last year and Fletcher, acting in a consultancy role, will be advising on the redevelopment of the stadium.
University Vice-Chancellor Professor Michael Scott said: "The appointment of Paul Fletcher to advise on the development of the stadium will support the university's continued development of higher education programmes related to sport, for the benefit of students and the wider community."
Don Bircham, director of Wrexham Football Club, commented: "We share Glyndŵr University's vision for a world class stadium and will continue to strive for a team worthy of playing on it."
Meanwhile, news this week has revealed that UCFB, who last year made use of the former Sparrow Hawk Hotel in Burnley for student accommodation, have purchased the Keirby Hotel .
It will be renamed The Crown and will be home for 45 students and will also house the student union and will include a gym, games room and quiet study area.
This adds to last week's news that UCFB are one of the bidders for the Olympic Stadium, a move which prompted them to confirm their continued commitment to Burnley.