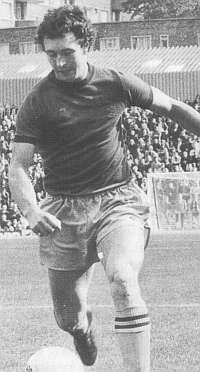 Paul Fletcher - seen here playing for the Clarets against Arsenal at Highbury

Many people believed Paul had been at Coventry for some time but he did not work for the football club, but for the company responsible for the new stadium. Coventry City sought permission to recruit him and that has all been concluded.



He's not the only one to be joining the club following changes to the management team today. Ken Sharp has arrived as Marketing Director, and Mal Brannigan has left Hull City to join Coventry as Financial Director.



With three new people coming in there have inevitably been casualties and two have been made redundant including a former Burnley team mate of Paul Fletcher, and someone he has worked with at other clubs, Alan Stevenson. Stevo was the Commercial Director with the Sky Blues.



The changes are with immediate effect with Paul, who still lives locally, well and truly back where he belongs, in football.