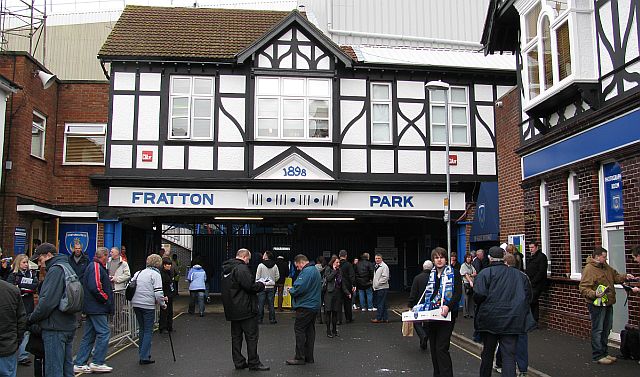 The tax man's after them again
The weekend started with Southampton ahead of West Ham on goal difference but the Hammers knew they would go top on Saturday night provided they avoided defeat in their home game against struggling Nottingham Forest with Southampton sat waiting until Monday night to play their fixture at home to Leicester.
It didn't look too difficult a game for West Ham against a Forest side that had been wiped away by Leicester in the FA Cup days earlier amidst reported problems in the dressing room at half time when their players didn't take too kindly to criticism from Steve Cotterill.
They are not quite the league's crisis club just now but they are running Portsmouth, of whom there will be more shortly, a close second.
The game went as expected but it took two penalties from Mark Noble to win the points for West Ham and the three point lead it gave them is still intact as Leicester, who are seemingly all set to buy up another set of players, went to St. Mary's and won 2-0.
It leaves Southampton only one point ahead of Carling Cup finalists Cardiff. They beat the crisis club Pompey 3-2 on Saturday. League table wise, Portsmouth are reasonably comfortable. They are in 17th place but a safe seven points clear of the relegation positions.
However, the latest owner, and they change owners more often than most other clubs play games, has scarpered, Andrew Andronikou the administrator is back and they've just been served with the latest winding up order by HMRC.
This saga seems to have been running longer than Eastenders and just when they thought it couldn't get any worse, former chairman and manager Milan Mandaric and Harry Redknapp turn up at court on tax evasion charges.
Meanwhile, the more honest clubs in the league continue to battle it out for points. Birmingham, the only team unbeaten at home, moved into the bottom six along with Cardiff, Middlesbrough (who have now lost their last three games) and Hull.
Down at the bottom it is still, working up from the bottom, Coventry, Doncaster and Nottingham Forest.
And we're down to 12th again which is incredible given we've just picked up four points from our last two games. I'd have thought that would have brought about a climb in the table not a two place drop.
Still, we're now 16 points from the bottom three and only two points from the play offs. We've also got 40 points which is only 10 short of the point where Stan Ternent said it was time to crack on and see where it took us.
The results from the weekend are below along with the stats, the leading goalscorers, each club's disciplinary record, the highest and lowest attendances and the next fixtures.
The Week's Results
Saturday 21st January

Barnsley 1 Millwall 3

Coventry City 3 Middlesbrough 1

Birmingham City 3 Watford 0

Leeds United 3 Ipswich Town 1

Blackpool 2 Crystal Palace 1

Peterborough United 1 Brighton & HA 2

Bristol City 2 Doncaster Rovers 1

Reading 0 Hull City 1

Burnley 0 Derby County 0

West Ham United 2 Nottingham Forest 1

Cardiff City 3 Portsmouth 2

Monday 23rd January

Southampton 0 Leicester City 2
The Week's Stats

Biggest Win

Birmingham City 3-0 v Watford (home)

Total Goals Scored

35 (20 home - 15 away)

Player Scoring Most Goals

3 - Darius Henderson (Millwall)

Highest Attendance

31,718 - West Ham United v Nottingham Forest

Lowest Attendance

9,185 - Barnsley v Millwall

Total Yellow Cards

30

Total Red Cards

4

Most Cards in a Game

Coventry City v Middlesbrough (5Y 2R) Ref: Gary Sutton
Leading Goalscorers (League Only)

15

Rickie Lambert (Southampton) - includes 5 penalties

12

Darius Henderson (Millwall) - includes 2 penalties
Ross McCormack (Leeds United)

10

Guly Do Prado (Southampton)
Billy Sharp (Doncaster Rovers) - includes 1 penalty
Robert Snodgrass (Leeds Uniited)
Ricardo Vaz Te (Barnsley)
Chris Wood (Bristol City) - (9 with Birmingham City)

9

Keith Andrews (Ipswich Town)
Charlie Austin (Burnley)
Craig Davies (Barnsley) - includes 1 penalty
Matty Fryatt (Hull City) - includes 1 penalty
Lukas Jutkiewicz (Middlesbrough) - includes 1 penalty - (9 with Coventry City)
Marlon King (Birmingham City) - includes 2 penalties
Kenny Miller (Cardiff City)

8

Carlton Cole (West Ham United)
Robert Koren (Hull City)
Nicky Maynard (Bristol City)
Grant McCann (Peterborough United) - includes 2 penalties
Scott McDonald (Middlesbrough)
David Nugent (Leicester City)
Jay Rodriguez (Burnley) - includes 1 penalty
Marvin Sordell (Watford) - includes 2 penalties
Hat Tricks
Date

Player & Game

20/08/11

3: Lee Tomlin - PETERBOROUGH UNITED v Ipswich Town

10/09/11

3: Rickie Lambert - SOUTHAMPTON v Nottingham Forest

11/09/11

3: Chris Wood - BIRMINGHAM CITY v Millwall

12/10/11

3: Darius Henderson - Leicester City v MILLWALL

02/11/11

3: Jonjo Shelvey - Leeds United v BLACKPOOL

19/11/11

3: Rickie Lambert - SOUTHAMPTON v Brighton & Hove Albion

26/12/11

3: Matthew Phillips - Barnsley v BLACKPOOL

31/12/11

3: Ricardo Vaz Te - BARNSLEY v Leeds United

21/01/12

3: Darius Henderson - Barnsley v MILLWALL
Disciplinary Record (League and Cup)

Club

Y

R

Y

R

Club

Y

R

Y

R

League

Total

League

Total

Barnsley

36

1

39

1

Ipswich Town

33

4

34

4

Birmingham City

35

1

37

1

Leeds United

40

5

46

5

Blackpool

35

1

36

2

Leicester City

39

5

45

5

Brighton and Hove Albion

62

5

74

5

Middlesbrough

46

4

47

4

Bristol City

41

1

43

1

Millwall

43

2

48

2

Burnley

40

2

48

2

Nottingham Forest

37

3

42

3

Cardiff City

34

0

48

0

Peterborough United

34

2

37

2

Coventry City

31

2

33

2

Portsmouth

45

3

52

3

Crystal Palace

36

1

40

2

Reading

39

0

42

0

Derby County

37

1

37

1

Southampton

33

3

34

3

Doncaster Rovers

43

2

45

2

Watford

35

1

36

1

Hull City

46

1

47

1

West Ham United

43

3

46

4
Highest and Lowest Attendances

Highest

Lowest

Att

Fixture

Att

Fixture

34,936

West Ham United v Coventry City (02/01)

6,351

Peterborough United v Cardiff City (18/10)

34,749

West Ham United v Barnsley (17/12)

7,650

Doncaster Rovers v Watford (26/11)

33,465

West Ham United v Portsmouth (10/09)

7,778

Doncaster Rovers v Bristol City (27/08)

33,010

Derby County v Southampton (15/10)

7,901

Peterborough United v Burnley (17/09)

33,010

Derby County v Leeds United (26/12)

7,928

Peterborough United v Ipswich Town (20/08)

32,150

Southampton v West Ham United (18/10)

8,062

Peterborough United v Coventry City (17/12)

31,812

Southampton v Brighton & Hove Albion (19/11)

8,320

Peterborough United v Barnsley (03/12)

31,718

West Ham United v Nottingham Forest (21/01)

8,426

Doncaster Rovers v Coventry City (29/10)

31,524

Southampton v Crystal Palace (26/12)

8,500

Peterborough Utd v Doncaster Rovers (01/10)

31,448

West Ham United v Blackpool (15/10)

8,685

Peterborough United v Hull City (10/09)
The Next Fixtures
Saturday 28th January

Peterborough United v Portsmouth

Reading v Bristol City

Tuesday 31st January

Barnsley v Derby County

Leeds United v Birmingham City

Blackpool v Coventry City

Millwall v Watford

Crystal Palace v Brighton & Hove Albion

Nottingham Forest v Burnley

Hull City v Doncaster Rovers

Southampton v Cardiff City

Ipswich Town v West Ham United

Wednesday 1st February

Leicester City v Middlesbrough