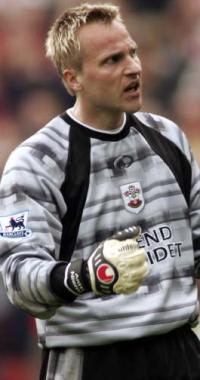 Antti Niemi - will he be your goalkeeper choice?

Fantasy Mad, the brainchild of West Midlands Claret Daz Arnone, is helping to raise money for Clarets Trust. For just £10 you can play in the Clarets Mad Premiership Fantasy League for the 2005/06 season.



Half of the money will be donated to Clarets Trust whilst the other fifty percent will be given out in prize money to the top placed teams at the end of the season as well as Manager of the Month Awards from September to April.



There are three easy steps to join the league, you will need to register for our league, register your team in the game and then use one of three methods to pay us.



Click HERE to visit our registration site. You need to fill in the larger right hand box and specify by which of the three methods you wish to pay. On subsequent visits you can enter your email address twice to check the status of your registration.



You will then need to register a team in the Fantasy League game itself run via the Premier League's official web site. Click HERE for the Premier League site.



Once we have received your payment you will be sent a code to allow you to register that team in the Clarets Mad League.



You can pay by cheque, online banking or via Paypal although there will be an extra 50p charge for using Paypal.



By cheque: Please make your cheque payable to Clarets Trust and send it to the Trust address which is PO Box 1960, Sports Desk, Burnley Express, Bull Street, Burnley, BB11 1DP.



By online banking. Please forward your payment to the Trust account which is: Sort Code: 20-15-70 and Account Number: 60365610.



By Paypal: Follow the link when you register.



There's also a message board within Clarets Mad for discussing the league and you can click HERE to visit that or via the drop down list from the main message board.