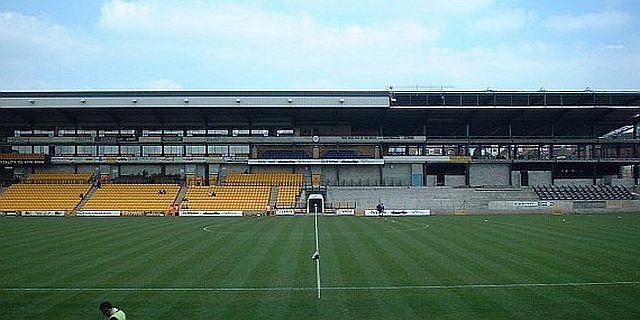 The club is in administration and that has prevented them carrying out the necessary maintenance at Vale Park. The situation worsened following a visit from Stoke-on-Trent City Council's safety officer last week who instructed them to carry out a number of improvements including work on both floodlights and stairwells.
There has been a delay in the takeover by Lancashire businessman Keith Ryder but he has dipped into his pocket with £60,000 to pay half of the July wage bill, but there are still major doubts as to whether the takeover will be completed.
Administrator Bob Young said the club's staff, who have not received wages since February, can't be blamed for the ground problems, but he added: "Bill Lodley (club secretary) has put a lot of work in with the safety officer. He has negotiated a three month window for some of the work to be done. We are also spending money so that the ground can meet requirements and open for the Burnley match."
He added: "We will also try very hard to see if it can be ready for the second friendly game (Tranmere a week tomorrow)".
Help could be at hand though, and from the supporters as supporters' club chairman Pete Williams rallies the troops. "We all have to pull in the same direction," he said. "So hopefully the supporters can help get the game on. We have 1,600 members of the supporters club, including electricians, plumbers, builders and carpenters. Even a judge."
There is still no news on ticket sales for the game and it is looking very likely that it will become a pay on the gate affair given that time is running out to plan sales.