Clarets' gaffer Sean Dyche insists that "respect and honesty" are important values for his promotion favourites as they presently lie second in the Championship but top its Fair Play League.
With only two games remaining, Sean Dyche is yet to lose a player to suspension this season. The Clarets have picked up just 48 yellow cards in 44 Championship fixtures. Not one Burnley player has seen red.
Sean Dyche commented, "It's part of the way we generally work with the players, because we don't have meetings about it, I can assure you,"
"It's not my top requirement to be top of the fair play league, but I would say we work with respect and honesty, and I like that".
"I think they are valuable commodities to have as a person and footballer, I don't over-egg it, but I do speak to the players about those values as part of what we do, and that rubs off on conducting yourself in the right manner, not going over the top with gamesmanship."
When Joey Barton first arrived at Turf Moor, many Burnley supporters feared Barton may live up to his "Bad boy" image. It speaks volumes for Sean Dyche's man management skills that Barton is now rated as one of this current campaign's major success stories.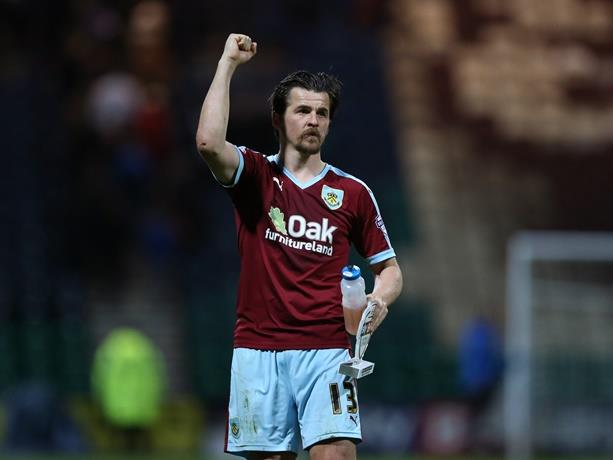 Photo source: Burnley Football Club.
Burnley battlers Ben Mee and Joey Barton top Burnley's disciplinary charts, accumulating nine yellow cards apiece. However, Barton the veteran midfielder's disciplinary record has greatly improved following his arrival at Turf Moor. He picked up 31 yellow cards and four red cards in the 96 games he played for Queens Park Rangers.
Ben Mee and Joey Barton both collected their fifth yellow card after the cut-off point for a one-game suspension. Should either player be booked again, it would now arrive too late to attract a ban.
It would be a great way for Burnley Football Club to end the 2015/16 campaign, sitting at the pinnacle of both Championship League tables as the final whistle is blown at Charlton. (TEC)