Burnley Football Club have won the Fair Play Award for the Championship for a laudable second time in three seasons.

The Clarets went through the entire Sky Bet Championship winning season, without earning a single red card and that was achieved even with Joey Barton in their ranks!
Sean Dyche's Clarets were once again honoured at the 2015-16 FA Respect Awards for their sporting behaviour towards opponents and officials.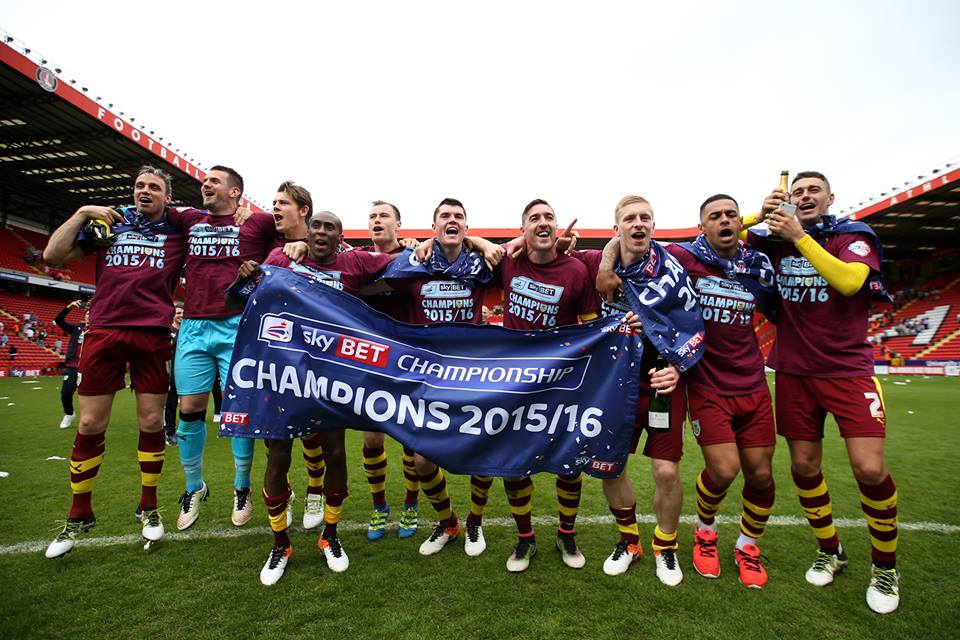 Champions, both on the field and off it.
Clarets' Chairman Mike Garlick will accept the award ahead of this weekend's FA Community Shield between FA Cup winners, Manchester United and Barclays Premier League Champions, Leicester City.

The awards, which are now in their sixth year, salute the individuals, teams and leagues which have been at the forefront of promoting Respect across all levels of the game.

Respect seeks to address unacceptable behaviour in football on and off the pitch by providing a series of tools for leagues, clubs, coaches, referees, players and parents.

The Respect judging panel was inundated with nominations, which served to demonstrate the tremendous positive contribution that people and organisations make week in, week out to upholding football's values.

From the professional ranks, Bristol Rovers were Fair Play Award winners for League 2 and in League 1, Crewe Alexandra won that honour.

AFC Bournemouth were Fair Play Award winners in the Premier League and Norwich City's supporters were judged to be the most supportive and sporting in the Premier League.

Laurence Jones, the FA's Head of Clubs and Leagues, said: "The winners represent the crème de la crème among an inspirational group of leagues, clubs and individuals.

"Each has shown determination to ensure that the game is played in the manner it should be - by instilling and maintaining Respect in the game.

"Since its launch in 2007 The FA's Respect programme has helped achieve a real improvement in behaviour on and off the pitch from the top of the professional game through to the grassroots.

"It is fitting that those that have excelled over the past season should be recognised for their achievements."
I hope the Clarets can repeat their achievement in the Premier League this coming season? (TEC).