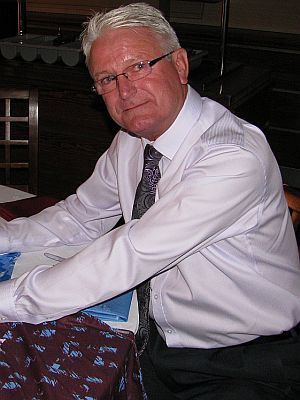 There was no hint of this odd looking fixture between Evo-Stik League Division One South club Market Drayton and one of England's top clubs until a phone call came in from United's reserve team boss Warren Joyce on Monday night asking if they could fit the game in tonight.
Market Drayton director of football Andy Cooke explained: "It's massive news for the club. To have Manchester United coming to town is fantastic and everyone is looking forward to it, especially the players because it's a great opportunity for them.
"United have just come back from a tour of Ireland and needed to check how their players are. We got offered the game for Wednesday on Monday night and, even though we had got Stoke last night, we had to take it."
United coach Warren Joyce, yes ex-Claret Warren Joyce. Market Drayton director of football Andy Cooke - yes ex-Claret Andy Cooke.
Joyce was signed by Jimmy Mullen for Burnley in the summer of 1993 and Andy Cooke, signed by the same manager, arrived two years later. There's the link, the two ex-Clarets helping each other tonight.
Anyone else likely to be there from Burnley's past? The Market Drayton manager just happens to be a certain Jimmy Mullen.
If you're in the area, the game kicks off at 7:30 p.m. this evening. Admission is £7 for adults with concession rates available.