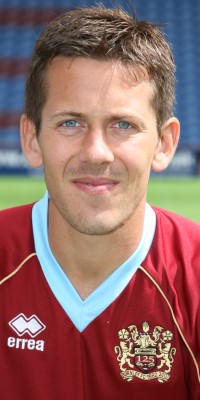 Not as though I'm complaining, and they can count themselves very fortunate indeed to still be around at League One level as they sort of prepare for the 2012/13 season, but the weekly goings on would have ensured there was plenty to include from Fratton Park.
I say sort of prepare. Manager Michael Appleton has ten players currently on his staff. Two of them - Nwankwo Kanu and Aaron Mokoena - didn't turn up for training when it got underway yesterday.
The other eight did with Appleton making it clear that all of them need to move on. He's urged them all to compromise in terms of what they are owed. "There won't be a football club if we don't work together," he said.
"Players need to accept they are not going to get every penny of every pound that they are owed, but they are sensible lads, they've been through a lot over the past six months and I'm sure we will come to some sort of agreement over the coming weeks."
Two of those eight could be gone sooner rather than later. Luke Varney is in discussions with Leeds and David Norris is expected to move to Sheffield Wednesday.
That would leave six, all of whom they need to see go. They are Tal Ben Haim, Greg Halford, Erik Huseklepp, Dave Kitson, Liam Lawrence and Hayden Mullins.
Once they are gone, and once they are permitted to sign players, then Appleton can start creating a squad from scratch. He's already begun that process with two players training with them. One is former Doncaster Mustapha Dumbuya, the other is ex-Claret Jon Harley who was released by Notts County at the end of last season.
John Spicer was released with him. I've just noticed Portsmouth don't have a goalkeeper so maybe they might want to get in touch.