Edgar into double figures
By Tony Scholes
Updated Saturday, 9th June 2012
Views: 99
Burnley defender took his international caps into double figures last night when he played right back in Canada's 1-0 win against Cuba in a qualifier for the 2014 World Cup in Brazil.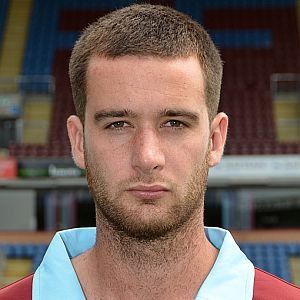 Five of Edgar's previous appearances have come in World Cup qualifiers during which the Canadians are still to score a goal. They played in a group with Puerto Rico, St. Kitts & Nevis and St. Lucia, winning the group to reach the next stage.
That's taken them into the third of four qualifying stages during which they will play another six games in a group with Cuba, Honduras and Panama. Last night's win against Cuba was the first of those games, played in Havana.
They return home to face Honduras in Toronto on Tuesday with the other remaining games to be played in September and October during the international breaks.
Last night Edgar, as he did in the friendly against USA last weekend, played at right back, and besides playing in a back four that kept another clean sheet he also played his part in the goal with Olivier Occean heading home his cross to clinch the points for the Canadians.
The INTERNATIONALS feature has been updated and the goal is shown in the brief highlights below.
Interact with us