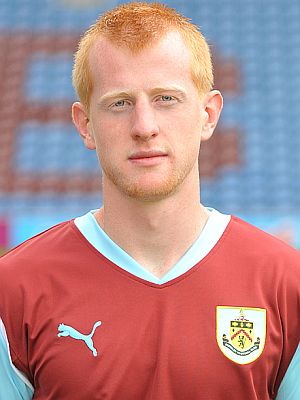 Eckersley, one of Burnley's 2009 summer signings, has been with the Canadian club since last April on loan. The loan was due to end this month and with them in their close season it might have been expected that he'd have been back at Burnley.
That appears not to have been the case and there's been not one single word from Burnley Football Club on Eckersley or his future other than one tweet claiming he hadn't returned.
It's been known for some time that Toronto very much wanted him to return and, according to the reports, their head coach Aron Winter confirmed they were working hard to get Eckersley, who had a good season for them, back at the club.
The latest report suggests Richard is now in the final stages of making a permanent move to the MLS with Toronto FC and it could happen as early as next week. If so, it will bring to an end what must have been a very frustrating two and a half years for him when his only league football has been in loan spells with Plymouth, Bradford City, Bury and Toronto.
Having joined the Clarets in July 2009, he was on the bench for our opening Premier League game at Stoke, but that was as close as he ever got to playing league football for the Clarets. He did feature in three Carling Cup games when we rested senior players and in the FA Cup tie at MK Franchise when Tyrone Mears was suspended.
In two of those Carling Cup ties he didn't enhance his chances; getting sent off at Hartlepool, somewhat harshly, and having something of a nightmare at Barnsley.
Early last season, in the Burnley match day programme, when asked what had been his best ever decision he was frank in saying that it was definitely not his decision to join Burnley. It hasn't worked and for his sake it is best for him to move on where is he obviously wanted and where he has impressed.