Sean Dyche thought it would have been a travesty if the Clarets had not found a late leveller to deny Middlesbrough victory at Turf Moor.

The Clarets' gaffer felt the crowd played their part in helping Burnley ride the blow of conceding a Jordan Rhodes goal 21 minutes from time.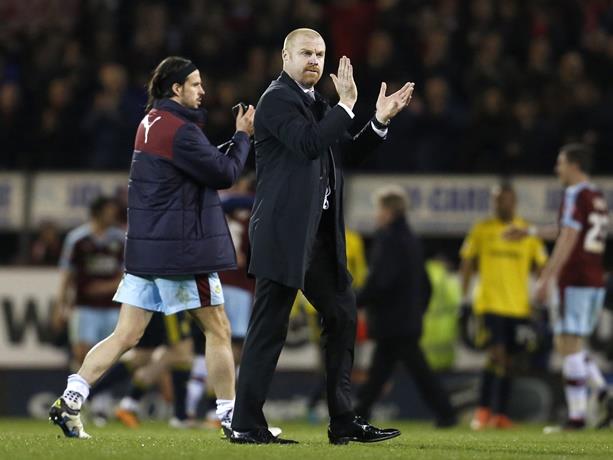 Photo source: Burnley Football Club.
In sharp contrast to recent weeks when injury time goals have contrived to go against Burnley, the roar around Turf Moor when Keane stabbed home a 92nd minute equaliser, told the story of the importance of a precious point.

Dyche commented, "It was a fantastic finale and fully deserved. I think our fans have seen our team give everything tonight".

"Not just the will and drive, I thought some of the quality tonight was excellent against a very good side."

"But those fans were outstanding tonight. I said a few weeks ago they were a bit quiet and they have to be more patient with the team and that's how we want Turf Moor to be".

"There was a fantastic feeling inside the stadium and they thoroughly deserve to witness that goal because I think it's fair to say, with how dominant we were in that second half, that it would have been a travesty if we'd not got a point.

"Their players have thrown their bodies on the line and hardly had a shot in the second half."

"The only disappointing thing for me is that for their goal it's not a free kick."

"That's how important these decisions are because they spoon one into the box, we don't deal with it and they nick a goal."

"Other than that the mentality, the quality and energy was absolutely outstanding tonight and that all bodes well for the coming games."

With Burnley playing again on Friday night at Deepdale the Clarets have the opportunity to put pressure on both Middlesbrough and Brighton who play on Saturday.

Dyche added: "It's important now that we remain focused on what the challenge is."

"The next one is a big one, as is the one after that and the final one. But for now, we look forward to Friday."
Roll on Friday! (TEC).