The Clarets have aquired the services of Derby County's central midfielder Jeff Hendrick, with a £10.5 million transfer fee now winging it's way to Pride Park.
Eire international Hendrick enjoyed a successful medical in the North West prior to flying out to rejoin his international team mates.
Done deal! Jeff Hendrick is now a Burnley player and the Clarets' record transfer fee has been smashed again.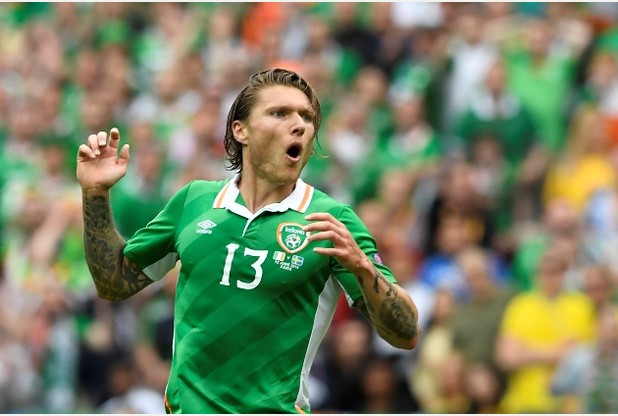 Photo source PA.
Dublin born 24 year old Republic of Ireland central midfield Eurostar Jeff Hendrick, has been recruited by Clarets' gaffer Sean Dyche, as Burnley look to retain their place in the top flight of English football.
The Burnley manager wass clearly determined to reinforce his midfield options, following the departures of Joey Barton and David Jones.
Burnley Football Club had more than tripled their opening salvo of £3.2 millon with a much improved offer and probably more realistic sum of £10.5 million in today's crazy player market.
The Rams were originally unimpressed with the Lancastrians opening offer, describing the opening bid of £3.2 "as an insult".
Hendrick is a product of the Rams youth academy. Originally snapped up by Derby from St. Kevin's Boys Club in Dublin, the player has gone on to establish himself as a regular in the Derby County first X1.
Having recovered as a teenager from the debilitating Osgood-Schlatter disease, Hendrick became a full Republic of Ireland international following his debut against Poland in 2013.
Along with Burnley's Stephen Ward, Hendrick performed admirably as the Eire national team won hearts and minds of soccer fans everywhere in the Euro finals of 2016.
£10.5 million pounds has changed hands and Jeff Hendrick will now get his chance of playing in the English Premier League. (TEC).