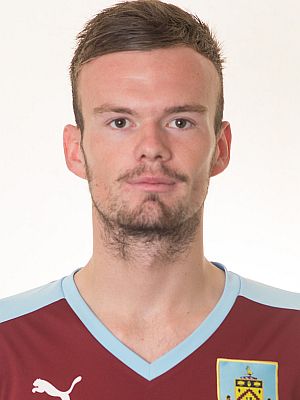 Dummigan, who last week returned to League One Oldham on loan, was under contract until the end of this season but has now agreed this new deal .
He missed most of last season with a groin injury but has played a number of games now for Oldham as well as having been on the bench for the Clarets in games over the last two years.
Manager Sean Dyche, who only recently spoke very highly of Dummigan, said after this deal was completed: "We're pleased because it's another young player who we've been monitoring wisely for the last couple of years.
"He had an unfortunate run last season because he would have been around the squad a lot more but for the injury. He's done fantastically well to get through that, he's shown really good signs during this pre-season and we felt the loan move to Oldham was appropriate and he's done every so well there.
"He's kept his head clear, he's kept himself in good shape and he's coming through strong so we're delighted he's stayed.
"We believe in what we do here at the club and how the players are developing, but of course the ultimate aim is to get them playing first team football and expose them to that, within reason. Cammy is amongst a group of good players who are out at the moment and plying their trade at other clubs."