Providing us with one of our shortest away trips next season they return after 11 years in League One following relegation in 2001, a season that saw us take all six points from them. My memory of the day at the then named McAlpine Stadium was of Nik Michopoulos having an outstanding league debut and the beleaguered Town boss Steve Bruce knowing that time was just about up for him.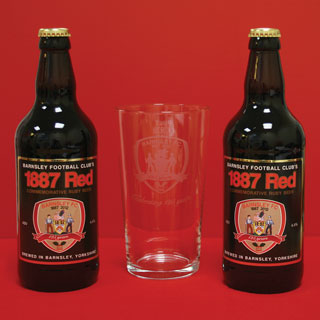 Have a drink on Barnsley
He survived another three weeks before the sack came with Lou Macari completing the relegation work. Coincidentally, as Huddersfield prepare to celebrate promotion with the traditional open top bus ride tonight, Bruce could be lining up his eighth managerial job at Hull where last week they confirmed the sacking of Nick Barmby.
Apparently, according to Humberside sources, Bruce's financial demands could prove to be a stumbling block, as are the former Manchester United captain's desire to have a third spell at Wigan. The latest rumours are that Assem and Ehab Allam, the Hull owners, could turn to Brentford's German boss Uwe Rosler.
Football fans like a drink and both Barnsley and Crystal Palace have been enticing their fans with their own brews this week. Barnsley are celebrating their 125th anniversary this year and have brought out their own special commemorative beer.
They've named the 4.4% beer '1887 Red' and it is described as a well balanced, ruby coloured ale with plenty of berry fruit in both the aroma and taste. It doesn't come cheap though, but when did anything commemorative come cheap?
You can get two bottles of the stuff along with a special pint glass showing Barnsley's anniversary crest. It's all part of a special gift set at £12.50. If you want a bottle opener to go with it then that's a further £6.99.
It's all available from 1st June, in three days time, but Crystal Palace had their fans on the beer last Saturday with 2,000 of them turning up for the Crystal Palace beer festival. Of course they had their own Palace Ale and it was one of 130 beers available on the day.
Of course not all supporters want to go for a drink but it does seem that the owners of Blackburn Rovers are driving their fans to it. It's three weeks now since that dramatic Ewood night when Wigan condemned our closest rivals to relegation and nothing much seems to have happened since.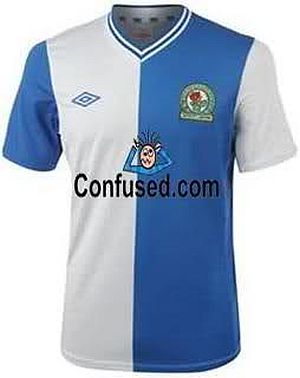 Everything is in confusion
Manager Steve Kean has reportedly been sacked and kept that many times it reached the point where were almost having hourly bulletins on the Clarets Mad message board Eli's but right now he's still there with one of the co-owners Mr Venkatesh Rao clearly explaining the situation.
"Everything is in confusion. In the next month, we will have a proper situation to talk about. Let us see what happens," he said in an inspiring (inspiring for Burnley fans) interview.
Where does that leave Kean? "I really don't know on that issue," Rao said, presumably concerned at how Mrs Desai might react to him opening his mouth, but he did add: "We are talking about various things, so many, about the manager, about the players, about staff, about the club.
"Nothing will be said right away today, so I would say kindly bear with us for some time and then the whole picture will be clear. Right now, we are totally in shock, so let us take it step by step."
Some of those steps have already been taken. Paul Agnew, a big ally of Kean, has been promoted to Director of Communications. Stadium Manager John Newsham, not an ally of Kean, has gone along with a whole host of senior staff who have walked or been pushed in the last year.
I can't wait for the next episode.
Joining them in the drop of course were Bolton and one of their former stars Jay Jay Okocha has spoken out. He's accused the current set up at Horwich of wasting all the good work done at the club during his era under Sam Allardyce.
I wonder who he was pointing fingers at. Maybe it was the pair described by an emotional Burnley director Clive Holt last Friday as duplicitous. You can of course select your own choice of word here.
The weather's been good recently and that means a lot of families have been taking days out at the seaside and theme parks. It's been a case of good fortune for Leeds fans. Their season ticket holders can gain entrance to Flamingo Land for half price.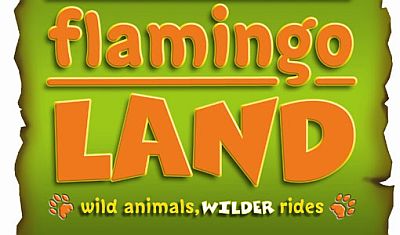 Half price for Leeds fans and wild animals
That means they can get in for £14.25 rather than the usual £28 simply on presentation of their season ticket cards. Does it sound a good deal? I think I'd rather stick to our season ticket prices rather than the over inflated charges from Ken Bates, with or without the half price from Flamingo Land.
On the transfer front there have been just two signings this week and both involving goalkeepers. Joe Lewis decided time was up at Peterborough and opted to sign for Cardiff City and over at promoted Sheffield Wednesday they've captured the modern day sick note of goalkeepers Chris Kirkland from Wigan.
Elsewhere, Ipswich are close to announcing Macclesfield's Elliott Hewitt as their first summer signing whilst Oldham's Chris Taylor is in talks with Millwall.
On the topic of Millwall; a lot of clubs give stands the name of former players such as the Jimmy McIlroy Stand we have at Burnley. Last Friday Millwall decided similarly and renamed the main stand as the Barry Kitchener Stand.
Kitchener was more than an occasional player for Millwall from his debut in 1967 to his last game for the club in 1982. He made a staggering 523 appearances for them which is a club record. He sadly passed away in March this year a the age of 64. The decision to name the stand in his memory was revealed by the club as the easiest decision they've ever had to make.
That's it for this week as we await news from Burnley's new double act Mike Garlick and John Banaszkiewicz.