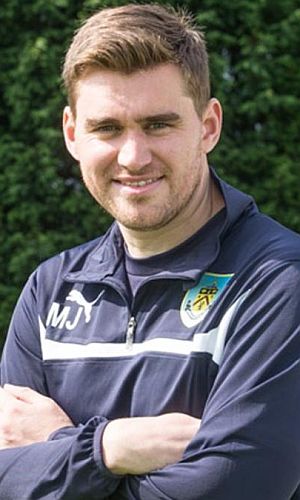 Prior to that, the young professionals, supposedly under the tutelage of John Henry, had mainly been left to their own devices but Laws appointed former Claret Ash Hoskin into the role that summer.
Hoskin carried out the role for the 2010/11/ season but saw his time a Burnley brought to an end by new manager Eddie Howe who replaced him with his own man Jason Blake who then also replaced Martin Dobson to head the youth department.
Blake himself appointed Simon Weatherstone in October 2012, just after the arrival of Sean Dyche as manager, and he was the man still in charge last season until he opted to rejoin Howe and Jason Tindall at Bournemouth.
In stepped Blake again but when that didn't work it was Andy Farrell who helped steer them to the semi-final of the inaugural Premier League Under-21 Cup before going out at Leigh against Manchester City.
However, the role was advertised via the LMA and it was thought that Blake was keen to offer the role to a former colleague now working at Wolves, but it has, instead, gone to Michael Jolley who has worked in England at Crystal Palace, Nottingham Forest, Lincoln and most recently Crewe, whilst also having spent time in Scotland.
Appointing an academy coach from Crewe, having worked with Dario Gradi, should have us shouting it from the roof tops. He was working there as Academy Operations Manager with Crewe bringing in David Artell as an immediate replacement.
The Stoke Sentinel have referred to Jolley as a highly rated coach and a statement from Crewe read: "Everyone at Crewe wishes Mike all best with his new challenge at Turf Moor."
Jolley will coach the development squad, looking to prepare our young professionals for first team football. It's not something we've been particularly good at with players of some potential leaving the youth team at 18 but failing to make it all the way.
Hopefully our new man will be able to turn that round.