Anderlecht were last week reporting the confirmed sale of Belgium international midfielder Steven Defour to Premier League newbies Burnley.
The deal has now been confirmed in East Lancashire following a successful medical in Manchester. Personal terms have been agreed. Defour now joins the Clarets on a three year deal with a further one year option.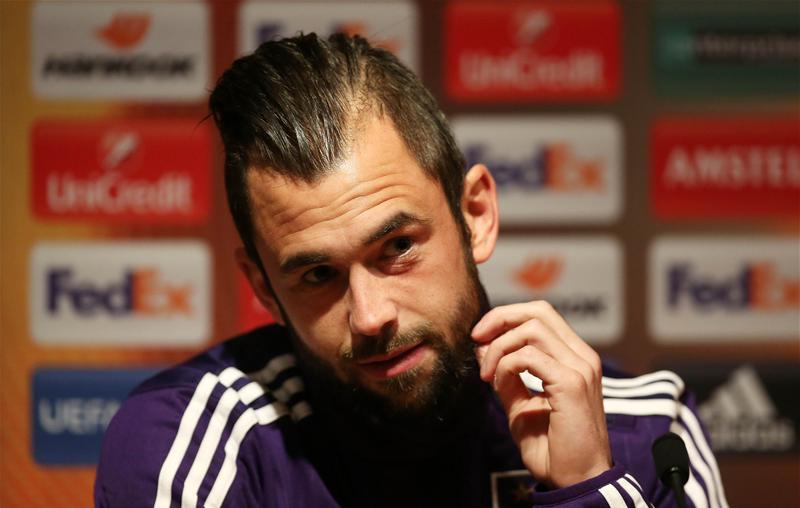 Photo source: PA.
Clarets Mad had previously confirmed that, "Anderlecht and Burnley had reached agreement concerning the permanent transfer of Steven Defour," the Belgian club revealed last week.
A Burnley club record fee reported to be in excess of £7,500,000 has persuaded the Belgian international to head for the Lancashire life. He joins the Clarets on what is potentially a four year deal.
The defensive international midfielder joined Anderlecht in 2014 following spending three seasons with Porto, where he won two Portuguese Champion's medals.
Steven Defour has previously played for Genk and Standard Liege. Defour has twice won the Belgian title with Liege in addition to the two Champions medals he earned in Portugal.
Defour had previously been strongly linked to a move to Al Jazira who were reluctant to pay the full transfer fee up front.
Steven is now looking forward to his new challenge: 'I didn't want to go absolutely to Al Jazira. Two clubs were interested: Burnley and Al Jazira. I had to make a choice.
Defour added, "Al Jazira was very interesting financially speaking, Burnley is a big challenge in sporting terms.
"I'm aware that Burnley is not a big club in England. Or not yet.
"I will give my hundred per cent for this club and on the long term we will see if I can go to a higher stage."
Looks like the Clarets have finally got themselves a winner! (TEC)