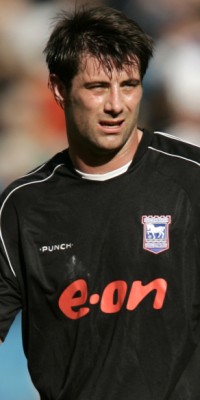 Alan Lee - is he or isn't he?
There were enough reasons to believe at least one new player might have arrived by today. Owen Coyle himself said negotiations were well underway to bring in a replacement for Andy Gray and admitted that he'd hoped to have him in for Saturday but was needed by his club.
Nothing's happened, well not as far as we know, but there do appear to be some updates on some of the players we have been linked with, and there's not much we can take that is too positive.
Alan Lee has been the name on most people's lips since Friday when the local press broke the news that he was to be the next signing. And how the directors and managers of Burnley and Ipswich have ensured his name remains a talking point.
Jim Magilton says they've had no offer for him, but did admit to expecting one, whilst Sheepdip reckoned his manager had said no bid had been accepted. Hardly the same hymn sheet there between chairman and manager. The player himself doesn't want to move but the local press down in Suffolk are suggesting he might have to if Ipswich do accept a bid. Meanwhile Flood, speaking on local radio, said he was a player we might be interested in.
He also confirmed, just about, that we'd spoken to Celtic about Derek Riordan and said he was a player that Owen Coyle liked. At no stage have our club said anything about an offer but the speculation today is saying we have made one, at £400,000, that it has been turned down and we've pulled out.
Trying to get Barry Robson out of Dundee United might prove difficult. He's linked with a number of other clubs including Newcastle where the doomed to failure return of Kevin Keegan has just got underway.
That leaves Glenn Whelan. We know we've made a bid for him and had it turned down although we don't know how much. Some think £400,000 and some even believe we might have upped that to £500,000.
Confusing isn't it? And it all depends on what you read. The only fact as far as I can see is right now we haven't signed any of Lee, Riordan, Robson or Whelan. We'll see what happens tomorrow.