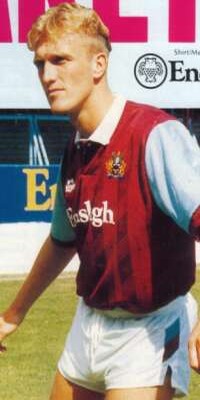 Names came and went during the process, and the speculation at times led us to believe that Mick McCarthy (now Ipswich), Michael Appleton (now Blackpool), and Ian Holloway (now Crystal Palace) were all set to be appointed.
Ex-Clarets came into the running too. Micky Mellon, Warren Joyce, David Unsworth, Graham Alexander and Steve Davis were all worthy of mention, and one of them, Davis, has now confirmed that he was interviewed by the club he had previously captained.
He celebrated his first anniversary as Crewe manager on Saturday and yesterday, in an interview with his own club, said: "I was asked if I had gone for an interview at Burnley and I said yes. I did go. I was given permission by the club to go and meet them. It wasn't done at Burnley but in Stoke and I went for the experience more than anything.
"I have never gone through an interview as such and I wanted that experience to be sat there opposite three guys, talking about what they would expect and their plans. It was good and I enjoyed the experience.
"It was never my intention to leave here at all. I have always said that I will try and take Crewe as far as I can and I am very happy here. I wasn't going to go back on my word because I feel as though I am at the right club at the right stage of my career.
"I am a realist and I don't think I am going to jump in at a Premier League or Championship club. I am the right place to develop. I have only been in the job for 12 months and I am learning about management and working with a small budget. I will make mistakes and it is all part of my development.
"We have had a great year, I've really enjoyed it and long may it continue."