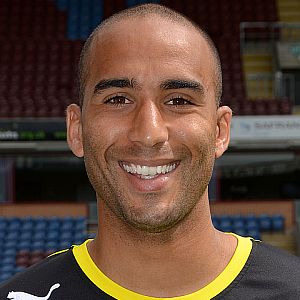 Grant is the only Burnley player to make the team and he was selected, according to the league, because he kept Wolves at bay as we went on to win. Grant had a good game. He did everything that he was called upon to do, but I'm not sure I could agree at all that he kept them at bay.
He joins a team that is made up of players from nine different clubs, with the in form Crystal Palace and Middlesbrough both having two players selected.
Jonathan Woodgate and Emmanuel Ledesma are the two Middlesbrough players and both Wilfried Zaha and the very much flavour of the month Glenn Murray are in this week.
The full team is: Lee Grant (Burnley), Sam Ricketts (Bolton), Miguel Llera (Sheff Wed), Jonathan Woodgate (Middlesbrough), Liam Rosenior (Hull), James Henry (Millwall), Emmanuel Ledesma (Middlesbrough), Almen Abdi (Watford), Wilfried Zaha (Crystal Palace), Glenn Murray (Crystal Palace), Theo Robinson (Derby).