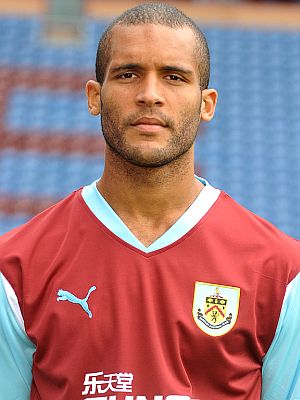 It looked as though Carlisle had left Burnley for good during the summer when he joined his home town club Preston North End on a season long loan. That loan was set to take him to the end of his Burnley contract and it was widely reported at the time that he would probably become a full time Preston player after this season.
He's played fairly regularly for Preston and I can only assume he's had some good days and some not so good for them. What turned out to be his last appearance for the Lilywhites, their 2-1 defeat at Yeovil last Saturday, proved to be one in the latter category despite him scoring their late consolation goal.
Rumours strengthened that he'd left the club but I was convinced that couldn't really happen because of the terms of the loan, and I'm sure had another club not been found then he would have remained at Deepdale for the remainder of the season.
Those rumours persisted right into yesterday that he'd gone and it was all finally confirmed. The loan agreement was terminated by mutual consent and Clarke would move to Northampton for the remainder of the season, joining up for a third time with their manager Aidy Boothroyd.
Preston thanked Clarke for his services and new manage Graham Westley (and I wonder whether this was all done by text in the early hours) said: ""Clarke has been a terrific professional over the last couple of weeks but was finding it difficult to merge his wider responsibilities with the new regime that I have introduced at the Club.

"He gave me all he could whilst I settled in, never missing a moment until I could replace him. The move to Northampton allows us both to move on in a positive way which is how we agreed to work together."
Over at Northampton, Boothroyd was delighted to get him for their fight at the bottom of League Two.
"Clarke is a player I have worked with before," Boothroyd said. "He is a leader in every sense of the word. He has won three promotions with three different clubs, he has played in the Premier League and he is a winner.
"He is a very strong character on and off the pitch, and he is just the sort of player we need to help us get the club back to where we believe we should be."
It's been something of a difficult year for Clarke Carlisle, who is currently studying for a degree at Staffordshire University, but all we need to do is cast our minds back to Wembley in 2009 and his performance that day. We can then do no more than wish him all the best.