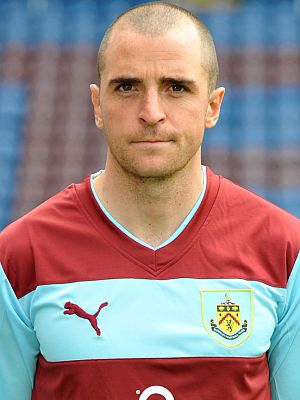 The manager said that they would look at it again and today have decided to appeal the red card shown by referee Darren Drysdale who had a complete nightmare of a game.
It came for a challenge on Birmingham left back Paul Robinson with visiting manager Lee Clark admitting that he thought it was his man being sent off only to see the red card shown to Marney for what the referee apparently described as excessive force.
Dyche said today: "We will be appealing. We felt it was the wrong decision at the time and since then we have looked at the incident again in the cold light of day to confirm our belief.
"We've also sought a few opinions from other people that confirm our thoughts, so we will put our faith in the appeals process in the belief we can get the right outcome and have the red card rescinded."
Marney, whose other red card came in a Premier League game for Hull against Blackburn, will serve a three match ban should the appeal not be successful although that could be extended to four matches should the appeal be considered frivolous.
The three games he would definitely miss would be the away fixtures at Peterborough and Bolton and, if it goes ahead, the home game against Huddersfield.