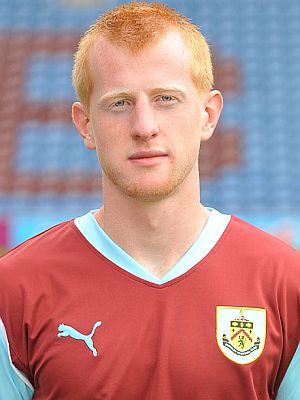 Eckersley signed for the Clarets in July 2009, one of five pre-season permanent signings following our promotion to the Premier League. He arrived from Manchester United on a Bosman transfer with the fee some months later set by a tribunal with the two clubs somewhat acrimoniously failing to come to any sort of agreement.
He could have stayed at Old Trafford but opted for Burnley. He arrived the day after Brian Easton with Owen Coyle saying: "They're not the finished article, we know that, but we think that by working with them we can improve them, and if we're doing that we're improving the standard of the football club, and that's what we're trying to build."
Eckersley was on the substitutes' bench on the opening day of our Premier League season at Stoke. He never made it again and his appearances for Burnley were three in the Carling Cup and one in the FA Cup.
He had loan moves to Plymouth Argyle, Bradford City and Bury and it was the first of those, playing for Paul Mariner, that led to his loan move last April to Toronto FC where Mariner is now involved.
They are keen to sign him permanently and that looks likely now with today's news that the remaining year and a half of his contract has been terminated by mutual consent with Burnley thanking him for his services and wishing him well in his future career.
I'll echo the best wished. For whatever reason it didn't work out for him at Burnley. It has at Toronto so hopefully he can get a deal fixed up there and get on with his football career.