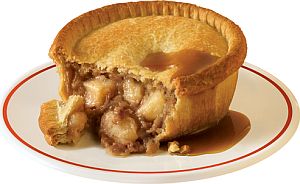 The fans' survey indicated that only 36% purchased refreshments on the ground on match days with over 55% citing the cost as the reason for not doing so.
That led to Burnley carrying out it's own survey amongst rival clubs which showed we had
Second cheapest lager in the division
Joint cheapest bitter in the division
Cheapest hotdog in the division
Second cheapest pie in the division
Cheapest hot drink in the division
Cheapest cold drink in the division
Only club to offer Benedictine - and at just £1.50 per measure
The survey also showed that one club charged £1.30 for a pie whilst there was a club charging £1.70 more for a hot dog.
Despite this, Burnley have confirmed there will be no increase in prices for the new season.