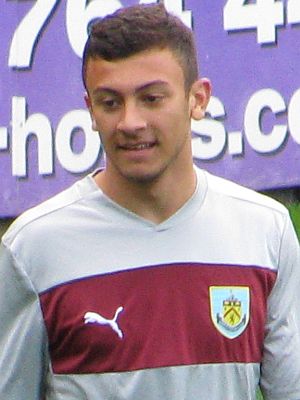 As is often the case, the PFCC came up with an initial figure plus extra payments. The initial compensation we have to pay Leyton Orient is £90,000 but there could be further payments to follow.
There is an additional £17,500 for every 15 games he plays up to a maximum of £70,000 when he reaches 60 appearances for the club and, should we win promotion to the Premier League while Porter is with us then there is a further payment of £100,000 but only if he has played 23 or more times during the promotion season. That means the most we could have to pay for him is £260,000.
Additionally, should we sell him then Leyton Orient will receive 16.5% of any profit made (i.e. anything over and above the figure we have paid at the time).
In coming to these figures, the PFCC took into account the cost of training and developing of Porter during his time at Leyton Orient, his age, his playing record, the time he was registered with them, the terms he'd been offered by both clubs and the interest shown in him by other clubs.
The makeup of the PFCC who made the decision was one independent chairman, an appointee of The Football League, an appointee of The Professional Footballers' Association and an appointee of the League Managers' Association.