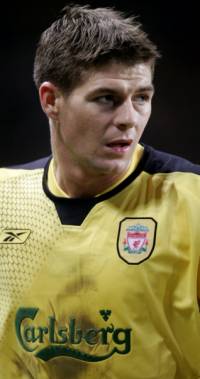 Steven Gerrard - will he be in your team?

The league will be run in conjunction with the Fantasy Premier League, run by the official web site of the FA Premier League, which anyone can join free of charge. Our Clarets Mad league will be set up within that game and for an entry fee of £10 you will be given the code to join the league and play for our prizes.



Half of the money received will be donated to Clarets Trust with the other half being awarded in prize money to the overall top three and for Manager of the Month awards from September to April.

There is no limit to the number of people who can join so the more who join the bigger the prize money.



The league is the brainchild of Daz Arnone, a member of the West Midlands Clarets, as well as a Trust member and a regular visitor to Clarets Mad and he will administer the league. If you want to join our league then please EMAIL Daz and please indicate how you wish to pay.

There are three ways you can pay:

By cheque: Payable to Clarets Trust and sent to the Trust address which is PO Box 1960, Sports Desk, Burnley Express, Bull Street, Burnley.

By online banking: For those with internet banking you can pay by transferring £10 directly to the Clarets Trust account which is Sort Code 20-15-70, Account Number: 60365610.

By credit card/debit card via Paypal: Daz will supply you with a link as to how can pay this way.

Please note that the first two methods of payment are preferred as it will incur no cost.



Once the Premier League game is ready to accept entries you can go in and set up your own team and once payment has been received you will get your code to connect to the Clarets Mad League.



We've also introduced a message board on Clarets Mad specifically for this league, click HERE to go directly to our Fantasy Mad board.