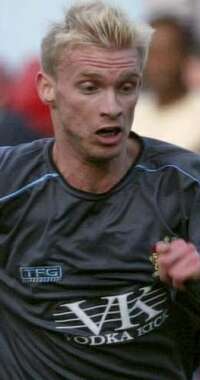 Luke Chadwick - back at Man United
For some of the Burnley squad, namely Lee Roche, David May and Luke Chadwick, it will be a familiar journey as the Clarets, a team made up of first team squad and youth team players, arrive at Manchester United's Carrington training ground to take on the current Premiership league leaders.
Our Manchester sources tells us that Alex Ferguson was keen to get a game arranged to give central defender Wes Brown a run out. Brown hasn't played this season because of injury but Manchester United will be keen to ensure they have plenty of fit defenders by mid-January with Rio Ferdinand set to take a break.
The match is unlikely to be reported with little likelihood of establishing who is in the Burnley team but certainly for any of the youngsters who get a game it will be a good experience coming up against some of the Man United players.
And who knows – when Stan was there pre-season he brought Luke Chadwick back with him.