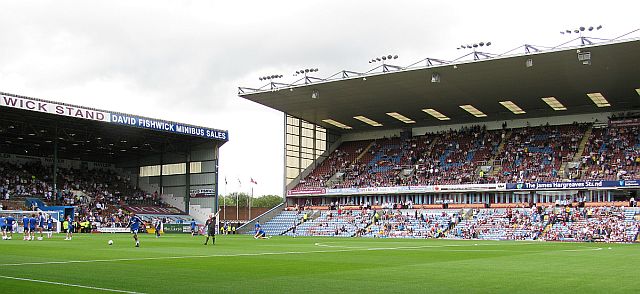 There has been plenty of speculation regarding the new man with suggestions, by some, that he was coming in as a director of football, but the club have revealed today that he will take up the position of Head of Recruitment and Analytics.
Now 35, he was a teenage goalkeeper with Oldham and made the first team bench on one occasion, but had to call time on his professional player career after a serious wrist injury. Remaining in sport, he gained a sports science degree at Leeds University and during that time played part time for Garforth Town.
Having graduated he joined ProZone, the company that analyses player performance for several clubs including Burnley. That was in 2000 and he also had short spells working with Bolton and Aston Villa before landing a job with West Brom in 2004.
For the first five years he was the Head of Performance Analysis but in June 2009 was promoted to the position of Head of Technical Recruitment. During his time at the Hawthorns he's worked for Dan Ashworth, their Sporting Technical Director, and for managers Bryan Robson, Gary Megson, Tony Mowbray, Roberto Di Matteo, Roy Hodgson and more recently Steve Clarke.
His appointment at Burnley was sanctioned during the time Eddie Howe was manager but his arrival next month has been supported by new boss Sean Dyche.
Dyche said: "I have had some good discussions with him and it's a similar model to what I had at my previous club. Some of his thoughts are similar to that, so it's nothing I am not familiar with and he knows player selection is my final decision and that of the staff.

"He's aware of that and I think it will work really well. It's the way, in my experience, a lot of clubs are looking now because as a manager you are very time bound. Time at the training ground has changed radically in my time. The days of in and out of the training ground quickly are not like that anymore.
"We do DVD analysis, pre-hab programmes, weights programmes and all different things. The manager's time has got harder to spread around so I think it's a really good thing for the club moving forward."
He added: "We want as much information on targets as we can, never more so than we have to move out of the Premier League money and make sure we are acquiring targets that are suitable for the club and can help the team move forward.

"It's still not an exact science, the ins and outs of targeting and buying players, but the more you can put into the process, the better chance you have got of a better outcome."

Chief executive Lee Hoos sees this as an important role and said: "As the business of football gets more and more complex there is a greater need for intelligence and specialisation and this is a direction the club needs to go in.

"What it doesn't do is dictate which players Sean is supposed to sign, but assists him in terms of tracking and landing those players. It also helps myself and the board to ensure that the club is getting value for money and we look forward to Lee starting work with us."