Chelsea top for Christmas
By Tony Scholes
Updated Monday, 21st December 2009
Views: 171
Chelsea go into Christmas with a four point lead over Manchester United at the top of the Premier League following the weekend results.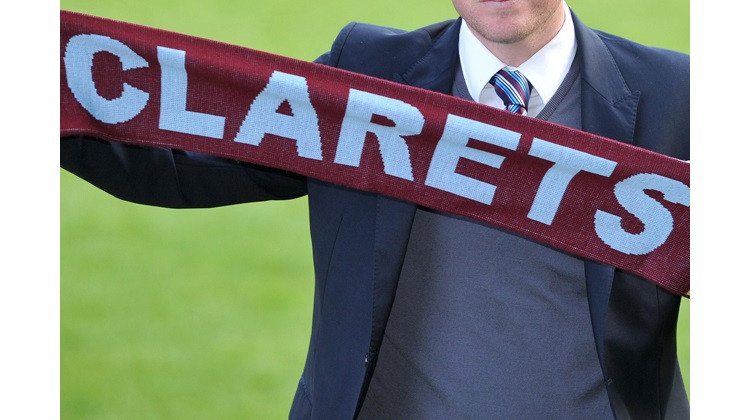 They could only draw at West Ham but
Manchester United
's 3-0 defeat at
Fulham
meant they were able to extend that lead at the top. United are now looking over their shoulders with
Arsenal
and
Aston Villa
just two points behind. Those two are set to face each other this Sunday.
Burnley have dropped to 14
th
which is our lowest position since the opening day of the season. A run that has seen us collect just 7 points from 10 games needs to be arrested and the games against Bolton and
Everton
give us a good chance to do that.
The results and stats from the weekend are below along with the Premier League's leading goalscorers, each club's disciplinary record and the Christmas fixtures.
The Week's Results

Saturday 19th December

Arsenal 3 Hull 0

Fulham 3 Manchester United 0

Aston Villa 1 Stoke 0

Blackburn 0 Tottenham 2

Portsmouth 2 Liverpool 0

Sunday 20th December

Everton 1 Birmingham 1

Wolves 2 Burnley 0

West Ham 1 Chelsea 1

.

Monday 21st December

Wigan v Bolton - Postponed

.
The Week's Stats

Biggest win

Arsenal 3-0 v Hull (home)
Fulham 3-0 v Manchester United (home)

Total goals scored

24 (17 home - 7 away)

Player scoring most goals
2

Peter Crouch (Tottenham)
Roque Santa Cruz (Manchester City)

Highest Attendance

60,006 - Arsenal v Hull

Lowest Attendance

20,534 - Portsmouth v Liverpool

Total Yellow Cards

32

Total Red Cards

2

Most cards in a game

West Ham v Chelsea (7Y) - Mike Dean
The leading scorers (league only)

13

Jermain Defoe (Tottenham)
Didier Drogba (Chelsea)

12

Wayne Rooney (Manchester United)

11

Fernando Torres (Liverpool)

10

Darren Bent (Sunderland)
Louis Saha (Everton)

8

Gabriel Agbonlahor (Aston Villa)

7

Carlton Cole (West Ham)
Cesc Fabregas (Arsenal)
Robin van Persie (Arsenal)

6

Emmanuel Adebayor (Manchester City)
Andrei Arshavin (Arsenal)
Craig Bellamy (Manchester City)
Kenwyne Jones (Sunderland)
Frank Lampard (Chelsea)
Hugo Rodallega (Wigan)
Robbie Keane (Tottenham)
Carlos Revez (Manchester City)
Bobby Zamora (Fulham)
Hat Tricks (league only)

19th Aug

3 - Jermain Defoe - Hull v TOTTENHAM

12th Sep

3 - Yossi Benayoun - LIVERPOOL v Burnley

26th Sep

4 - Robbie Keane - TOTTENHAM v Burnley

26th Sep

3 - Fernando Torres - LIVERPOOL v Hull

31st Oct

3 - Aruna Dindane - PORTSMOUTH v Wigan

21st Nov

5 - Jermain Defoe - TOTTENHAM v Wigan

28th Nov

3 - Wayne Rooney - Portsmouth v MANCHESTER UNITED
Disciplinary Record (all domestic games)

Club

Y

R

Club

Y

R

Arsenal

38

0

Liverpool

26

4

Aston Villa

38

2

Manchester City

28

2

Birmingham

34

1

Manchester United

36

4

Blackburn

33

1

Portsmouth

42

2

Bolton

38

2

Stoke

39

1

Burnley

29

2

Sunderland

43

4

Chelsea

27

1

Tottenham

30

1

Everton

30

1

West Ham

44

3

Fulham

23

1

Wigan

24

0

Hull

41

2

Wolves

35

1
The Next Fixtures

Saturday 26th December

Birmingham v Chelsea (12:45)

Manchester City v Stoke

Burnley v Bolton (14:00)

Sunderland v Everton

Fulham v Tottenham (13:00)

West Ham v Portsmouth (13:00)

Liverpool v Wolves (17:30)

Wigan v Blackburn

Sunday 27th December

Arsenal v Aston Villa (13:30)

Hull v Manchester United (16:00)

Monday 28th December

Blackburn v Sunderland

Stoke v Birmingham

Chelsea v Fulham

Tottenham v West Ham (12:45)

Everton v Burnley

Wolves v Manchester City (19:45)

Tuesday 29th December

Aston Villa v Liverpool (19:45)

Bolton v Hull (20:00)

Wednesday 30th December

Manchester United v Wigan (20:00)

Portsmouth v Arsenal (19:45)
Interact with us