Burnley Football Club have announced ticket selling arrangements for the Premier League fixture against Chelsea at Stamford Bridge on Saturday 27th August (3pm kick-off).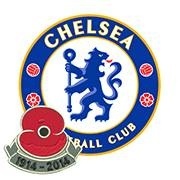 (Only the Editor's opinion but it's nice to be visiting a truly great football club!)
Chelsea v Burnley
Premier League
Stamford Bridge
Saturday 27 August 2016 (3pm kick-off)
Tickets will go on sale from the Turf Moor ticket office on Monday 8 August.
Ticket prices are as follows:
Sale Priority Dates
- Monday 8 August - Season Ticket Holders with 5000+ points
- Wednesday 10 August - Season Ticket Holders with 3000+ points
- Friday 12 August - Season Ticket Holders
- Monday 15 August – General Sale
(All sale dates are subject to availability)
Tickets can be purchased via the following options on the above dates:
Visit: Turf Moor ticket office
Please note, there will be no telephone sales for this fixture but postal applications will be accepted.
Tickets are one per Clarets number.
The club have provided the opportunity to check how many loyalty points you have ahead of the 2016/17 campaign, click here.
I'm glad the Premier League finally got their act together with prices for away fans. Might be able to see them all now! (TEC).