Burnley still looking to strengthen full back options with Meredith
By Tony Scholes
Updated Saturday, 16th June 2012
Views: 50
York City left back James Meredith is still in Eddie Howe's sights according to news from York and the 24-year-old Australian has admitted he has a big decision to make before the 2012/13 season gets underway.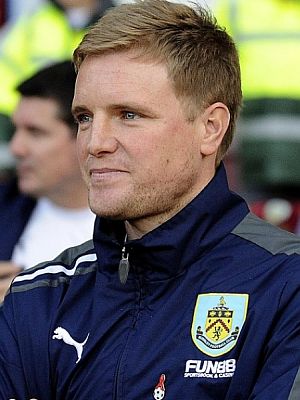 Eddie Howe - reportedly keen on James Meredith
Burnley and Watford appear to be the main front runners for Meredith who was previously with Derby County, and should he opt for a move then Burnley would be more likely for a player who enjoys living in Leeds.
He's out of contract and would be a free transfer, but he hasn't ruled out having a fourth season at Bootham Crescent with York who have just regained their place in the Football League.
Meredith, and what a name that is from Burnley's history, has just returned from a visit to Australia. On his return he said: "At the moment, I am keeping my options open and listening to what other clubs have to say. I need to have a discussion with York because it would have to be a very good offer for me to leave.
"My phone wouldn't work while I was in Australia but I have texted Gary Mills (York manager) this week and he has texted me back, but he is overseas now. After talking to my agent and seeing what the options are, I am going to speak with Darron Gee (assistant manager).
"From what I know, there's been a fair bit of interest from more than one club above League Two level but I've got to make the best all-round decision. I love York and am settled in Leeds where I live but I'll have to see what everybody is saying and then make a decision."
He has great respect for his manager at Bootham Crescent, and added: "Gary Mills is probably on a par with Billy Davies at Derby as the best manager I have worked with and I know he will bring in good players and build a strong footballing team.
"I don't know if I am replaceable or not. What I would say is that, along with people like Scott Kerr, I bring a winning attitude to the dressing room, which people do not necessarily see. I'm in the game to win and you can't put a price on that."
Meredith didn't break into the first team at Derby but did make a league debut for Chesterfield in March 2007 at Tranmere during a loan. He later signed for Sligo Rovers before returning to England with Shrewsbury Town where he played three times ahead of a move to York in 2009. Since he's been a regular in the York side making over 130 appearances.
Interact with us