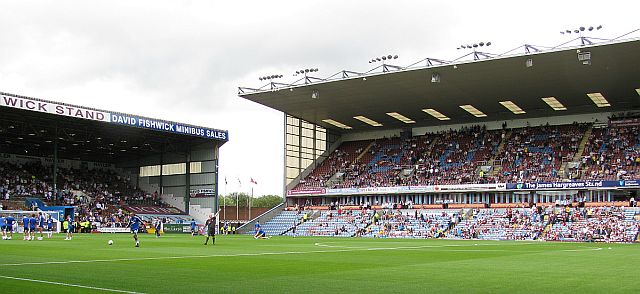 The two were sold in 2006 to raise capital and purchased by Longside Properties, then owned by sitting directors at Turf Moor, but it was always a decision that left a lot of supporters feeling uneasy no matter how key it was in providing funds at the time.
That, therefore, will mean today's news is good news with the club undertaking a restructure with the creation of a new holding company (Burnley FC Holdings Limited) and also a property company (Turf Moor Properties Limited). Current shareholders of Burnley Football & Athletic Company Limited will be invited to transfer their shares to the holding company which will own both the current company and the property company which will purchase Longside Properties Limited.
When that restructure is complete, the property company will issue a bond to finance the repurchase of the two properties. The bond has targeted investors and there has been enough interest to proceed with the repurchase.
Co-chairman John B said: "We are delighted to be announcing this first step in the repurchase of Turf Moor and Gawthorpe, which marks the start of a new era in our illustrious history.
"This arrangement allows us to protect Turf Moor and Gawthorpe from the uncertainties of the football industry and its finances, which we have all seen hit other clubs very hard in recent years.
"Having examined all the options, the board is confident that a bond issue represents the most cost effective finance option and enables a section of our fans to play a part in bringing our spiritual home back in control of the club.
"In football today, it is important to maintain a progressive approach to training and development of players. This includes having a quality infrastructure and by re-acquiring the stadium and the training ground, we can ensure that we continue on the path to constant improvement.
"Additionally, buying both Turf Moor and Gawthorpe back makes sense financially and operationally for our long-term future plans. It will eventually see an end to rental payments and put the club on a firmer financial footing"