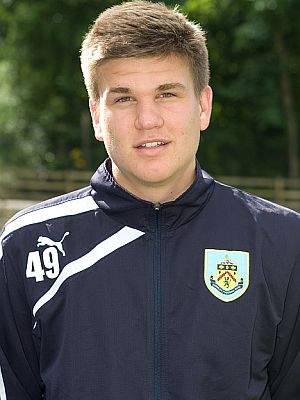 Danijel Nizic
Both will be with the Conference North club until 15th February where they will team up with former Burnley players Joe Jackson, Dave Lynch and Ross Wilson who are all with the Cumbrian club.
Goalkeeper Nizic was at the club during the first half of the 2012/13 season but was unable to sign for us, due to visa problems, until last summer. He's shared duties in the development squad with Nick Liversedge.
Left back Brownhill was signed from Stockport in the summer and has had to contest the left back berth with Northern Ireland Under-21 international Luke Conlan.
Both Nizic and Brownhill will now get some regular football with the team who are struggling right down at the bottom of the table with just three wins and 14 points from their 24 games.
They could make their debuts this Saturday at Gainsborough and before returning to Turf Moor will also be available for games against Brackley away, Oxford City home, Gloucester away and Altrincham home.