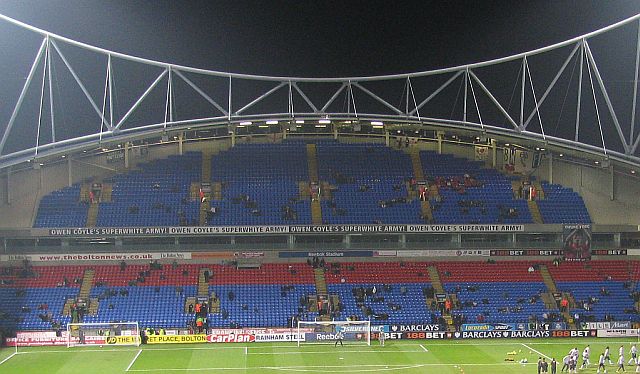 The Reebok - preparing for Championship football
That's already pushed us down to 7th in alphabetical order and that could be 8th by this time next week with the play off final next weekend deciding the last promotion place. Should West Ham win that one then Blackpool will become another team ahead of us before the league gets underway.
West Ham had already made it to Wembley when last week's review was written but the following day it was the turn of Blackpool and what, in some ways, was a real reminder of what we went through three years ago.
Blackpool, like us, were 1-0 up from the home leg and Blackpool, like us, then went 2-0 ahead in the second leg to give them a three goal advantage. Their opponents were Birmingham City who, like Reading three years ago, looked dead and buried.
But they came storming back to level things on the night and then came so close to a third that would have taken the game into extra time. Heaven knows how I'd have coped had Reading come back like that, regardless of whether we'd hung on or not.
I was disappointed in some ways. I'm no lover of Birmingham City and they certainly don't inspire the neutral with their style of football or lack of it. It was just sentiment I suspect with our Wembley captain and goalscorer in their squad. Steven Caldwell missed out through injury but Wade Elliott played in the first leg whilst surprisingly being benched for the entire second leg.
So, no Wembley for either of those two former players who will now, I assume, be returning to Turf Moor to play against us again next season. They got lovely receptions recently and I'm sure that will be the same again for two players who won't be forgotten in a long, long time.
Birmingham it was then who took place number 21 in next season's Championship with number 22 coming yesterday afternoon on a tense, but ultimately, wonderfully enjoyable last day of the Premier League.
Our concerns are not with the Premier League but for the record Manchester City won it, Everton finished above Liverpool and Harry Redknapp wants Bayern Munich to beat Chelsea in next Saturday's Champions League Final so Spurs can enter next season.
Then there was the battle to decide who would join Wolves and Blackburn in suffering relegation. I received a text message early in the afternoon asking if I was nervous. At the time I was quite relaxed watching Mark Yates' Cheltenham beat Torquay and in any case I replied that we'd got the cake five days earlier and now it was only a matter of whether we got the icing or not.
"The icing's the best part of a cake," came the reply and so to the tense afternoon that we saw unfold before our very eyes. It was QPR or Bolton for the drop. We watched QPR almost get the most unlikely wins at the Etihad even with the fiasco that is Joey Barton, but by the time those City goals came to clinch the title our work was done.
Stoke City 2 Bolton Wanderers 2 was the final score from the Britannia Stadium and that had condemned Bolton to relegation. The icing was nicely on the cake, the bottle of Australian Shiraz was opened. It was the start of a pleasant evening.
Owen Coyle had promised to improve Bolton as a club year on year in the Barclays Premier League, but here he was saying goodbye to the Barclays Premier League and, true to form, blaming anyone and everyone but himself.
They went toe-to-toe, they showed their quality, needless to say his supporters were very vocal, but it all ended in tears despite all of his players having the ability to play at the highest level in the best league in the world, the Barclays Premier League. I reckon it is time for him to take his medicine.
Apparently Bolton have been relegated because of Chris Foy, the very referee Coyle blamed for all five goals we conceded at West Ham towards the end of his time at Burnley. Am I bitter still about Coyle? Yes, and always will be, and I'm revengeful and I enjoyed every single minute of celebrating his demise with Bolton. I have to say I also thoroughly enjoyed seeing Steve Davis (you know the one, he who will always be a Claret) sloping off at the end.
Will Coyle still be in charge come the start of next season? He says so but of course we've learned long ago not to believe a word he says. I do know that he's failed at Bolton and they are now a club with some very serious concerns.
As for managers still being in charge, one who won't be is Terry Connor at Wolves. The poor man was on a hiding to nothing when he was given the job when they failed to persuade anyone else to go in and replace Mick McCarthy and he's paid the price.
He'll remain at Molineux, working for new manager Ståle Solbakken. Who? That was the question I asked last week when the news broke and in truth is a question I'm still asking.
He played all his career in Norway and Denmark and represented Norway 58 times, but his playing career came to an end when he suffered a heart attack in 2001. He moved into management with his most recent job in the Bundesliga 2 with FC Köln.
Wolves players interviewed by Sky Sports News were equally baffled but owner Steve Morgan said today it was not a risky appointment at all, just one from outside the box. Time will tell.
Meanwhile, Hull's search for a new manager to replace Nick Barmby is underway despite Barmby considering legal action following his dismissal.
Director Ehab Allam said the club was in no hurry to make an appointment. "Thankfully we are at the start of the off season, so there is a bit of time for us and we don't have to rush into anything," he said, adding that the search would stretch right across Europe.
And yet, with Solbakken now in at Wolves, the name touted today is that of former Leeds, Luton and Sheffield United boss Kevin Blackwell. I heard a suggestion, somewhat jokingly, today that Hull could be the next Venky's style disaster. They are certainly a club worth keeping an eye on.
No managerial change is expected at Nottingham Forest but they could be losing Sean O'Driscoll who joined the coaching staff in January. He's being tipped to take over at Crawley following Steve Evans' move to Rotherham a few weeks ago.
Another club to keep an eye on is Peterborough with chairman Darragh MacAnthony promising that the cash will be splashed this summer. He said he was very confident that there would be more signings to follow on from the first big capture of the summer last Friday.
That capture was the free transfer signing of Wrexham's Nathanial Knight-Percival. The 25-year-old midfielder has been with Wrexham for two years after previously having played for Histon.
That's positive from the chairman and there's been more positive news, this time for the Brighton fans from coach Charlie Oatway. Despite a lot of speculation that manager Gus Poyet could be off this summer to a club in the West Midlands, and there are two in the Premier League with no manager right now, Oatway has said: "Gus Poyet is here for the long haul as far as I am concerned."
Barnsley joined Peterborough and Leeds in having made their first summer signing although he's not a new player to the Oakwell club. They've completed the transfer of Port Vale's Lee Collins who had been with them on loan.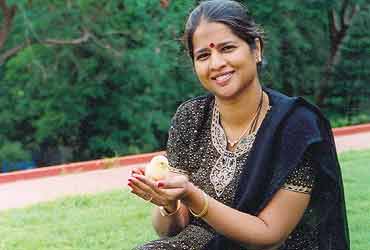 Mrs Desai - I like her
Finally, and with last Monday still very fresh in the memory, it's been another week of change at Blackburn. Deputy Chief Exec Paul Hunt, he who is (or was) deputy to no one, dared to criticise 'Yes Man' Agent Kean in a letter to the wonderful Anuradha Desai. She responded by showing him the door whilst it was claimed it was mere cost cutting.
I like Mrs Desai; she's becoming a favourite of mine. Maybe we should invite her as a special guest at the next Clarets Mad Youth Foundation Dinner.
Kean remains, naturally, whilst their former caretaker manager of many occasions Tony Parkes has claimed Jack Walker will be turning in his grave at what's going on. "Venky's have made a mistake," he said. "They should have bought something they knew something about."
On Kean keeping his job, Parkes said: "I have heard that Mrs Desai does not like anyone speaking negatively so that can be the only reason. Kean keeps saying the opposite of what is actually the case. Saying these are exciting times. How can relegation be exciting?"
How can relegation be exciting? - I think I can find a healthy number of Burnley fans ready to answer that one for you Tony.