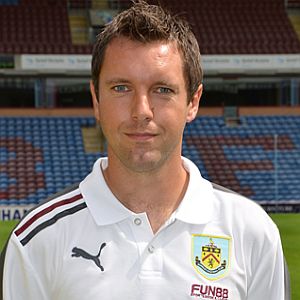 Blake has headed the youth department since the reshuffle in October last year that saw first Martin Dobson, the Director of Youth, leave to be followed by Centre of Excellence Manager Vince Overson.
With the club operating the centre of excellence, Blake headed the team as the acting head but with the new rules coming in with the implementation of the Elite Player Performance Plan, something a notable ex-Clarets described to me recently as 96 pages of bullshit, he's now become the club's academy manager.
He'll head a team that includes youth team coaches Terry Pashley and Andy Farrell, head of recruitment Jeff Taylor, welfare officer Pat McKiernan and youth development coaches John Francis and John Mullin.
Blake will also continue in his role of development squad coach, one he took over from Ash Hoskin last summer and will therefore have the responsibility for coaching all the young professionals at the club, and that will be a bigger squad next season with so many of the current youth squad being awarded professional contracts.